ARE BERLINERS GETTING … HEALTHIER?
What's on this week? Germany has some of the shortest work weeks in all of the EU. More mothers are working than ever before. Berliners are getting healthier and drinking less. Yet Octoberfest attendees are increasing their cocaine use.
We cover all this and more in our 1o/10/2023 edition of The Berlin Life newsletter.
Personal News
🙋‍♀️ Sometimes, I'm going to overshare.
⭐ For the first time ever, I had family visit me from Canada this past weekend. It was awesome! It's so heartwarming when they come to you after moving abroad. But damn, no one told me how gut-wrenching it would be to see them leave. 😭 I'm so happy they were here and we got to spend time together, but at the same time, I'm feeling pretty low today. Have you ever experienced these feelings? How did you lift yourself out of a funk? Start a discussion in our Slack space.
⭐ Yes, the newsletter is one day late. Sorry folks! Aside from hosting loved ones, I have a wicked cold, and for whatever reason ConvertKit failed to save my draft causing me to lose hours of work and having to start the newsletter off fresh.
⭐ Last week, people seemed to dig the article I shared from my blog about being a tourist in Berlin. Well, here's another one: River Surfing in Munich Germany, A Landlocked City 🏄
Community News
🗣️ News from The Berlin Life community.
⭐ Read last week's newsletter: We Need Volunteers to Build and Expand The Berlin Life Community​
⭐ All newsletters will now be archived on our website. View them here.
⭐ We also updated our partners page with even more offerings. Check it out for discounts on local products and services.
⭐ A spotlight on one of our most popular Berlin Life Guides: Are There English Speaking Jobs In Germany? – Can you find English-speaking jobs in Germany? Is being fluent in German essential to building a career? We answer your questions.
⭐ Last week, I put out a call for volunteers to help make The Berlin Life bigger and better. I'll be in touch soon to see how we can collaborate!
Food For Thought
🤔 Interesting articles about the art of looking for work, humourous memes, or other useful gems floating around the web.
⭐ ​The German clinics for burnt-out parents – How great is it that overwhelmed parents in Germany can get this kind of help and support?
⭐ According to Eurostat, "In 2022, the usual working week in the EU averaged 37.5 hours. Longest – Greece (41.0 hours) & Poland (40.4) Shortest: The Netherlands (33.2 hours) Germany (35.3)".
News in Germany
🗞️  All of the news in Germany. The recent news has been pretty intense and horrific. So this week's slew of articles are all on the more positive side.​
⭐ ​​Berlin police call for ban on New Year's Eve fireworks – This call happens each year and I've yet to see fireworks be banned. The case for doing so is certainly there – frightened animals, traumatized war survivors, environmental damage, the cost of cleaning up the mess, never mind injuries to regular folks and rescue workers. 💥
⭐ ​​Germany to test delivering groceries by drone in rural areas – I hope the testing goes well as it would be so cool to get groceries delivered to the window of my 6th-story Plattenbau.
⭐ ​​Germany sees increase in number of working mothers – Mothers in Eastern Germany work more than mothers in the West. Get some insight into why this is still a thing.
⭐ ​​Sobriety on the rise: Is Berlin over the influence? – Can you imagine being able to find people to date on Tinder or Bumble that don't have addiction problems? I'm all for it.
​⭐ ​Hot spots: The best saunas in Berlin – As any GoT fan would say, winter is coming and we all need to stay warm. The sauna offerings in Berlin are pretty top-notch, but my favorite is Vabali. Check out my review.
​⭐ ​EURO 2024 is coming to Berlin: How to buy tickets – I signed up for tickets to watch some games in Berlin. Can't wait to find out if I am successful. 🤞
⭐ ​​A survivor's guide to the German language – Meet the Germans has a new host! Watch Shabnam's video to see how she is experiencing learning the German language.
​⭐ ​​Oktoberfest 2023: Record visitor numbers, less beer and more cocaine – Ahem! There was an "80 percent increase compared to the previous year." 😱
⭐ ​​Embracing German directness and other culture shocks – A nice POV about the culture shocks they experienced after moving to Germany. As a polite Canadian, I first found directness very shocking but I've since come to appreciate their honesty.
​⭐ ​Hand luggage may soon be free on German flights – Yay to low-cost flight operators like easyJet and Ryanair not being able to nickel and dime us! 🤑
⭐ ​​BVG announces relaunch of Berlin's 29-euro monthly transport ticket – There's a chance that the nationwide €49 ticket may not be with us much longer, so offerings like these are popping up around Germany. While this price point is appealing for those who don't travel out of Berlin too much, I really hope the €49 ticket sticks around.
⭐ ​​Bürgeramt: Berlin plans to open four new citizens' offices – This is an exciting development. This also means hiring 100 new staff members to support all of our bureaucratic needs.
⭐ ​​German Unity Day: 12 photos from 3 October 1990 – Last week we had German Unity Day as we marked 33 years of East and West Germany becoming one. These photos from 1990 offer a picture of what the first Unity Day looked like. For anyone living in Berlin, our next holiday isn't until Christmas. 😭
​⭐ ​The best new restaurants we tried in September – Exberliner offers a take on some of Berlin's newest restaurants. My pick is Fish Klub St. Oberholz: The Canteen! Can't wait to try some oysters.
​Useful Resources​
😎 Good stuff from the Berlin Life.
⭐ Berlin Life Guides – 50+ guides about working, living, and moving to Berlin.
​⭐ Services – Career coaching, CV/cover letter reviews, and mentor hours.
⭐ ​Community – Join one of our events, connect with one another on LinkedIn, and volunteer.
I've been living in Berlin for a long time. It's our last newsletter of the year. European tech companies are cutting back on money for new and existing talent. It's Christmas market time. Citizenship laws are back in discussions. And a meme with Ben Affleck.
Foreigners in Berlin and Hamburg are among the world's most unhappy people. Data science and machine learning skills will score you a pretty high salary. Not all companies want you to put a photo on your CV. And a round-up of Berlin's most beautiful pools.
Does the "open to work" banner on LinkedIn make you look desperate? What's better – natural or learned talent? Spicy chips were banned in Bavaria. The €49 ticket will be around a bit longer. A timely remembrance of the fall of the Berlin Wall.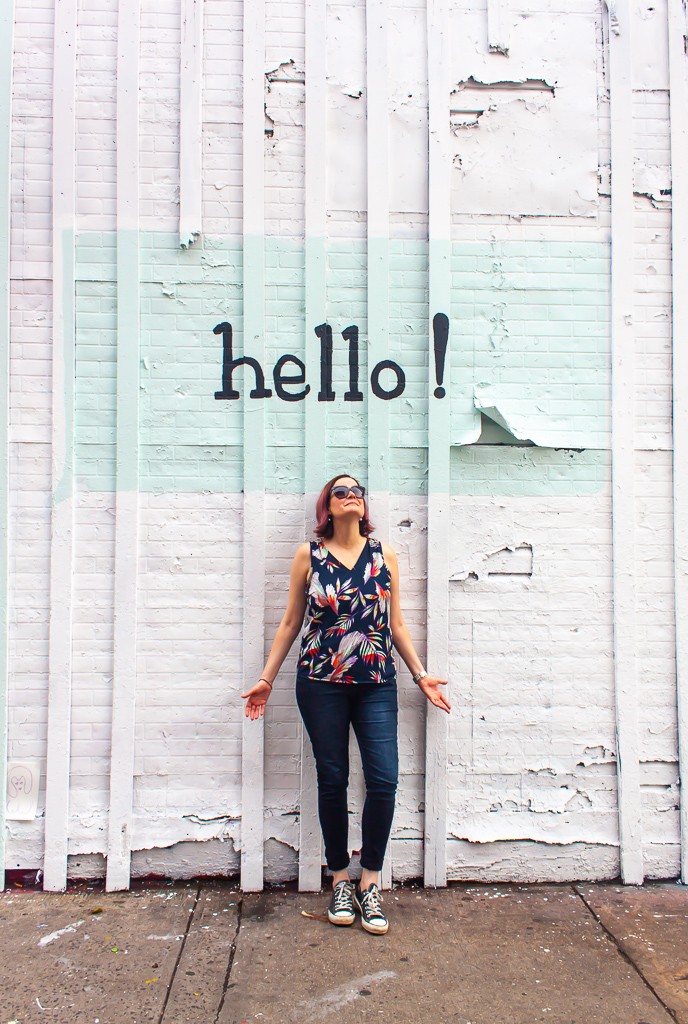 Cheryl Howard, Founder @ The Berlin Life
Hi, I'm Cheryl. My mission is to help you move to Berlin and find work.
A Canadian in Berlin for 10+ years, I have the unique experience of moving to Berlin – not once, but twice. During my time in Berlin, I've had five different visas and worked as both a freelancer and a permanent employee for numerous Berlin companies. I even managed to find a new job during the pandemic and again in 2023, during Germany's recession and massive layoffs in tech. 
My day job has involved work as a hiring manager, overseeing the recruitment of countless people, as well as a team coach helping teams and individuals work better and find happiness in their careers. Through my side projects, I've also shared my personal experiences by publishing a series of helpful blog posts, creating a thriving community of job seekers, and hosting events to help people find work in Berlin. In 2021, I decided to put my coaching and recruiting talents to use by creating The Berlin Life, bringing my existing content and community together in one spot.
The combination of my personal and professional experience means I know exactly what it takes to move to Berlin and find work.