HOW GOOD ARE YOUR INTERCULTURAL COMMUNICATION SKILLS?
The importance of intercultural communication skills has never been more vital than now. A Berlin founder shares advice for what not to do on your CVs and cover letters. Unemployment went up a wee bit in Germany. Berlin clubs are in danger (and not just because of plans for a highway!).
We cover all this and more in our 05/11/2023 edition of The Berlin Life newsletter.
Personal News
🙋‍♀️ Sometimes, I'm going to overshare.
⭐ The Tech Jobs Fair took place on Thursday and what an event! I was honored to introduce so many wonderful speakers, get practice on my public speaking skills, and learn how to think on the spot (like what to do when your only mic dies during a presentation!). I know the event was filled to capacity and the queues were way too long, but I hope that those of you who attended were able to meet some employers and network with other job seekers. It was also nice to meet some community members IRL. 😊
Community News
🗣️ News from The Berlin Life community.
⭐ The newsletter will be paused in December and will be back with a bang in early January. I'm feeling the burnout hard lately and need a well-deserved break. In addition to The Berlin Life, I have a full-time job and am enrolled in an intensive training course, both of which need my focus and attention right now. I'm also going to be visiting family in Canada for a couple of weeks, which will mark my first visit home in two years. I'm hoping the Canada trip and the time off will put me in a position to start the new year off right. 🥳
⭐ In fun news, I opened an Etsy shop where I'm selling some limited edition Berlin Life merchandise. I have the t-shirt and mug and am digging both. Will you be one of the first to sport our gear? 👗
⭐ If you want to get caught up, read last week's blast: The Berlin Tech Job Fair Is Finally Happening This Week. The Tech Jobs Fair is finally happening and I'll be there repping The Berlin Life! 🙌 More positive changes with Blue Cards are coming in November. An old German man conned his con artists who received an unexpected gift. German people save a lot of money. And Berlin can't successfully implement a simple stoplight countdown system.🚦
⭐ Read one of our timeless Berlin Life Guides: The Ultimate Guide To German Job Interviews​
⭐ This past week, I attended a webinar with Match Talent about "Migration and Intercultural Communication in Germany". It was a really insightful and timely conversation. They have another free webinar coming up – learn how to access government-funded educational programs by signing up for their session on November 14 at 4 p.m.
Food For Thought
🤔 Interesting articles about the art of looking for work, humourous memes, or other useful gems floating around the web.
⭐ While at the Tech Jobs Fair, I had the chance to speak with Darius Moeini, Founder of BIA. When we were discussing the quality of job applications, he asked me to share a couple of insights with our community. The first was to proofread and stop submitting cover letters and CVs with errors in them – anything from typos, to wrong company names, and more. The other thing he advised was to stop over-exaggerating your contributions to a company in terms of the work you do. Not every person is doing work that makes a company gazillions of dollars and that's ok.
⭐ The webinar I attended with Match Talent last week was led by Prof. Dr. Gundula Gwenn Hiller. She recommended that anyone working in an international environment read, Global Fitness for Global People: How to Manage and Leverage Cultural Diversity at Work. As our world becomes more global, intercultural communication skills will become more important, so this book is a must-read.
⭐ If you've been laid off recently, read this advice from Sifted about what you should do.
⭐ Some sage advice from my favorite recruiter, Adam Karpiak about how to use LinkedIn to connect with hiring managers, as well as why you should check your spam folder for emails from companies you've applied to.
⭐ According to Vice, networking is super important as a third of young Brits got jobs through a 'contact'.
⭐ Things need to change.
German Startup News
🚀 German startups that recently received funding, were acquired, built up staff, etc., and could be good places to look for jobs.
⭐ Smalt| Berlin |Careers​
⭐ GlassFlow| Berlin |Careers​​
News in Germany
🗞️  All of the news in Germany. ​
⭐ German unemployment rises more than expected in October – "The seasonally adjusted jobless rate grew to 5.8% from 5.7% in September."
⭐ Energy prices sink German inflation rate to lowest level since August 2021 – Finally, energy prices are cooling down (pun totally intended!). If you're looking at how to stay warm this winter, while saving money, read our guide.
⭐ Berlin Bulletin: Chancellor Habeck? – Politico's take on Habeck after he gave a speech this week, which was received with very mixed reactions (to say the least).
⭐ Tesla raises wages for plant near Berlin as Musk thanks workers – Workers in Berlin are set to receive a 4% salary increase this month.
⭐ How German companies are trialing the four-day work week – "Enthusiasm for the idea of a shorter week is lukewarm among many managers and economists, however. A 20 percent reduction in working hours would have "a disastrous economic impact", according to economist Holger Schäfer."
⭐ November 2023: 9 changes affecting expats in Germany – Changes to the skilled worker law will be coming into effect this month, among other changes.
⭐ Stateless in Germany 'denied the right to have rights' – With all of the talk on immigration reform, Germany is leaving some people behind. Yet, German government plans to allow asylum-seekers to work sooner and punish smugglers harder.
⭐ German newspaper BILD publishes crackpot manifesto – BILD got pretty extra this past week when they published this 💩.
⭐ If you're looking to get your culture on this month in Berlin, read What's on at Berlin theatres this month? and Berlin art: What exhibitions are on now?. And in food news, check out the best ramen in Berlin: Where to eat Japanese noodle soup.
⭐ There's a lot of America coming (or potentially) coming to Germany next year, with the NFL considering a game in Germany and the WWE bringing their circus to Berlin.
⭐ 'I feel liberated': My very British introduction to Germany's nudist Free Body Culture – It's always fun to read about how people experience the naked saunas here in Germany. Check out my take on the issue, which I first wrote about in 2012.
⭐ Navigating personal change as an expat: A guide to conquering challenges – You know how much I detest the word expat, but this is a nice take on dealing with challenges when you live abroad.
⭐ Berlin's famed nightclubs, losing customers, face an uncertain future – Berlin clubs are not doing well and are seeking protected status.
⭐ Video shows plainclothes police officer smear climate activists with paint – I'm sure that climate activists are a thorn in the side of Germany's police, but blatant abuse is never justified.
⭐ German chancellor calls for regular German language tests in schools – Scholz wants to regularly test kids on their language skills to ensure they're on track and not falling behind. It's not a terrible idea, tbh.
How We Can Help
😎 All the good stuff offered by the Berlin Life.
⭐ Get help creating a job application that will get you noticed by German employers. Work with me to develop a CV or cover letter that showcases your profile and makes people want to hire you.
⭐ If you are nervous about an upcoming job interview with a German employer, I am here to help you figure out how to answer the typical questions, practice mock interviews, give you actionable feedback, and more.
⭐ Get connected with our community by adding yourself to our LinkedIn Connect and Exchange list.
⭐ We had a women-only networking event last month which was a great way for our community members to connect with one another. If you're interested in attending a future event, get on our mailing list.
We offer even more services, as well as free guides to living, working, and moving to Berlin on our website, so be sure to check us out!
I've been living in Berlin for a long time. It's our last newsletter of the year. European tech companies are cutting back on money for new and existing talent. It's Christmas market time. Citizenship laws are back in discussions. And a meme with Ben Affleck.
Foreigners in Berlin and Hamburg are among the world's most unhappy people. Data science and machine learning skills will score you a pretty high salary. Not all companies want you to put a photo on your CV. And a round-up of Berlin's most beautiful pools.
Does the "open to work" banner on LinkedIn make you look desperate? What's better – natural or learned talent? Spicy chips were banned in Bavaria. The €49 ticket will be around a bit longer. A timely remembrance of the fall of the Berlin Wall.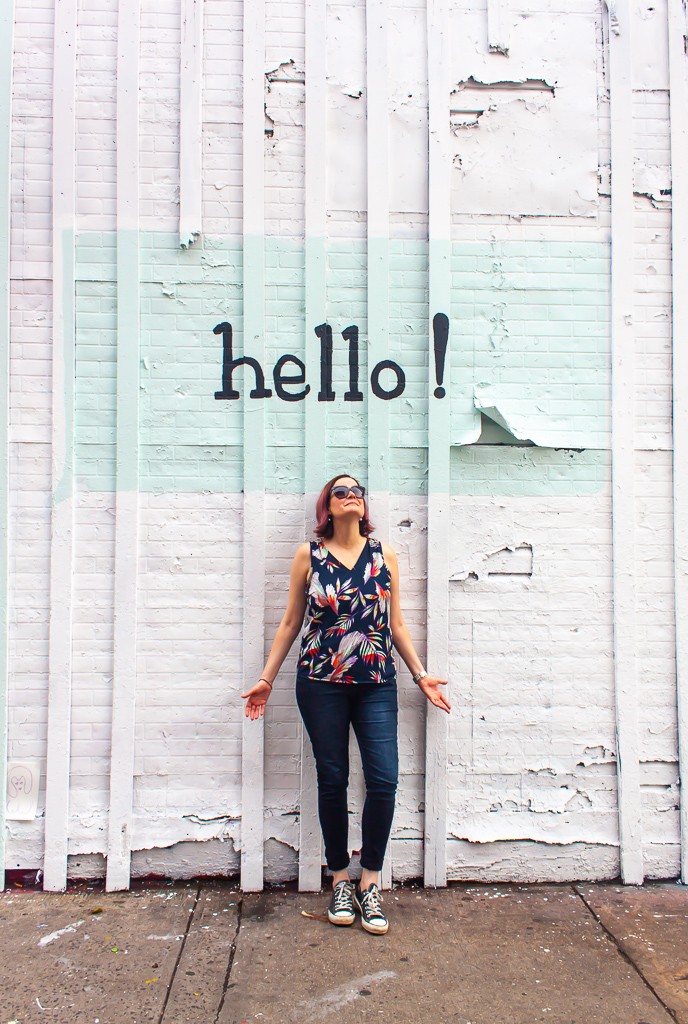 Cheryl Howard, Founder @ The Berlin Life
Hi, I'm Cheryl. My mission is to help you move to Berlin and find work.
A Canadian in Berlin for 10+ years, I have the unique experience of moving to Berlin – not once, but twice. During my time in Berlin, I've had five different visas and worked as both a freelancer and a permanent employee for numerous Berlin companies. I even managed to find a new job during the pandemic and again in 2023, during Germany's recession and massive layoffs in tech. 
My day job has involved work as a hiring manager, overseeing the recruitment of countless people, as well as a team coach helping teams and individuals work better and find happiness in their careers. Through my side projects, I've also shared my personal experiences by publishing a series of helpful blog posts, creating a thriving community of job seekers, and hosting events to help people find work in Berlin. In 2021, I decided to put my coaching and recruiting talents to use by creating The Berlin Life, bringing my existing content and community together in one spot.
The combination of my personal and professional experience means I know exactly what it takes to move to Berlin and find work.