OUR FAVOURITE MEXICAN RESTAURANTS IN BERLIN
Where is the best place to get Mexican food in Berlin? I've read and been part of countless threads on social media and have discussed it at length over meals with friends and colleagues. Everyone has different opinions – with hardcore aficionados grumpily complaining they can't find anything authentic, while less experienced Mexican food lovers proclaiming die-hard love for the Que Pasa chain (which is purposely not featured here).
So just where are the best places to get Mexican food in Berlin? In this Berlin Life guide, I highlight some of my personal favorites, as well as others recommended by friends.
Recommended reading: Our guide about the best bars for craft beer in Berlin and our other guide about our favorite Korean restaurants in Berlin.
THE TOP RATED MEXICAN RESTAURANTS IN BERLIN
If you're a fan of Mexican food, use this list of Mexican restaurants in Berlin to tour many of Berlin top rated places. Be sure to come back and share your reviews in the comments too. Tell us about your favourite dishes, if you found the food to be authenthic, if the service was good, and more. We want to hear what you think! 
1) Berlin Burrito Company
Open since 2009, Berlin Burrito Company is a family-owned business with three locations across the city. With an ethos to carefully source the freshest and highest quality ingredients around, they offer burritos, homemade tortilla chips, bowls, salads, french fries, and quesadillas. They also offer desserts that will surely expand your waistline, with their New York-style cheesecake and fried snickers chocolate bars. I'm a big fan of their bowls, as you can customize them to your own specifications. Note, if you eat in, they don't accept card payments, so bring cash.
Locations:
Kastanienallee 59, 10119 
Pallasstraße 21, 10781

Kantstraße 51, 10625

 
2) Burro Unchained
You're not going to find traditional or authentic Mexican food at Burro Unchained, as it's all about the weird and wacky fusion of Mexican-inspired food with many other unexpected cuisines. On their menu, you'll find tasty slow-cooked beef barbacoa, beetroot, pastrami on a tostada, and even seitan with kimchi. Come here and delight in the carefully prepared and unusual fusion dishes.
Location: Allerstraße 11, 12049
3) Chupenga
Chupenga offers up salads, burritos, tacos, quesadillas, and bowls that you can customize to your tastes. Everything is freshly made to order, with unique ingredients like lentils, quinoa, and more. My favorite dish is the taco bowl with guacamole, as well as their homemade tortilla chips. If you dine in, they also have numerous hot sauces to try with your meal.
Locations: 
Mohrenstraße 42, 10117

Charlottenstraße 4, 10969 

Mühlenstraße 13, 10243

Georgenstraße 200, 10117

Fehrbelliner Str. 47, 10119
4) Dolores
Dolores is a long-time favorite of Berliners and a long-time favorite of mine. They've been around since 2004 and claim to be the pioneer of the "German burrito trend", being the first to bring the California burrito to Berlin. Aside from their delicious burritos, they've tacos and quesadillas on the menu. Like other Mexican restaurants noted here, you can custom-build your order with meat, veggies, salsa, and other tasty things like cilantro or pink onions.
Locations: 
Rosa-Luxemburg-Straße 7, 10178

Bayreuther Str. 36, 10789
5) MACHETE
MACHETE doesn't seem to get mentioned that much when people are talking about their favorite Mexican restaurants in Berlin. This small restaurant near Ostkreuz is all about one thing and that's burritos and their burritos are the best in Berlin. The burritos at MACHETE are giant and not something that can be eaten elegantly, so maybe skip this place as a first-date idea. Their menu is massive and there's something for everyone, vegans and carnivores alike. They've burritos with chorizo, Argentinian steak, and all sorts of interesting salsas and sauces like Teriyaki or Garam masala. MACHETE also offers nachos, salads, and quesadillas for those who don't want to jump on the burrito train.
Our hot tip? Order takeaway and bring it to nearby Straßenbräu and pair your burrito with some craft beer.
Location: Neue Bahnhofstraße 29, 10245
6) Maria Bonita
If you ask almost any Berliner what their favorite Mexican place in the city is, Maria Bonita is almost always mentioned. Seriously, this is the place for Mexican food in Berlin. Whether you have their tacos, burritos, or quesadillas, you won't be disappointed. Maria Bonita also has the best frozen margaritas around. They don't offer much room for dining, so the takeaway is usually the best option. In nicer weather, head to nearby Volkspark Friedrichshain or Mauer Park for a picnic under the sun.
Location: Danziger Str. 33, 10435
7) Oh La Queca
A newcomer to the German capital's Mexican food scene is Oh La Queca, a highly-rated restaurant that's quickly become well-loved by locals. Located in Neukölln, they offer authentic Mexican street food, a claim that's supported enthusiastically in several online reviews. Offering more than tacos, burritos, and the like, you can even get mole and posole. Oh La Queca is a place best visited in person for a leisurely meal. While they tend to be more pricey than other spots, rest assured, it will be money well spent.
Location: Reuterstraße 36, 12047
8) Santa Maria
Since 2010, Santa Maria has been a classic spot for Mexican cuisine in Berlin. Famous for their taco Tuesdays with their €2 tacos and €1.50 tequila shots, I've many fond memories of hanging out there with friends (including an evening that hilariously involved drunkenly shopping for underwear!). Notable starters are the nachos and chilaquiles, while their signature tacos feature ones like the De Pescado with fried fish on top of red cabbage slaw, chipotle cream, Pico de Gallo, and chili sauce. 
Location: Oranienstraße 170, 10999 
9) Taquería Ta'Cabrón
Taquería Ta'Cabrón is said to be one of the more authentic Mexican restaurants in Berlin and a lovely place to hang out. Their menu boasts the usual offerings like burritos, quesadillas, enchiladas, and more. They also have a variety of cocktails on the menu, with online reviewers praising their margaritas.
Location: Skalitzerstr. 60, 10997
10) TACORIÑO 
With a focus on tacos, TACORIÑO is another place that doesn't get mentioned as often as it should. I ended up here after an eye doctor appointment in West Berlin, an area of the city where I don't often venture. They have an impressive array of Mexican dishes – take their starters for example, like the grilled avocado or the Chicharron de Queso, a crispy fried and hand-rolled cheese, with mini guacamole and chipotle mayo. Their tacos are out of this world, with options for both vegans and meat eaters. TACORIÑO also has excellent margaritas and an extensive cocktail menu.
Location: Knesebeckstraße 18-19, 10623
11) TAQUERIA EL OSO
You can find TAQUERIA EL OSO at Markthalle Pfferberg where they attract their ardent fans who line up for hours to get some of their Mexican goodness. The team of Michael Heiden, Pablo Vasquez, and Jesus García has quickly gained a loyal cult following, with their tacos and natural wine selection. Highly popular is their Taco al Pastor, with melt-in-your-mouth juicy pork and homemade salsas, so hot your eyes will be watering in no time.
Location: Schönhauser Allee 176C, 10119
12) TORTILLERIA MEXA BERLIN
At Friedrichshain's Boxhagner Platz is TORTILLERIA MEXA BERLIN. Another newcomer to Berlin's Mexican restaurant list, this place painstakingly and lovingly makes homemade tortillas that are used in their tacos, quesadillas, and fresh tamales. Their menu may be small, but every dish is tasty and worth sampling.
Location: Boxhagener Str. 50, 10245
13) Victoria Tacos
Victoria Tacos features tacos and some really fine alcoholic beverages, which I've had a lot of fun sampling. Their small menu is no joke, like their vegan taco with roasted cauliflower, sweet chili glass, cilantro, vegan crema, and pickled fennel, or my favorite, the Carnitas with juicy and deletable, slow-cooked pork.
Location: Pannierstraße 32, 12047
Use our custom Google Map as a guide to help you visit the most popular Mexican restaurants in Berlin.
What do you think about this list places to get Mexican food in Berlin? Are we missing any good spots? Tell us about your favourites in the comments.
No Results Found
The page you requested could not be found. Try refining your search, or use the navigation above to locate the post.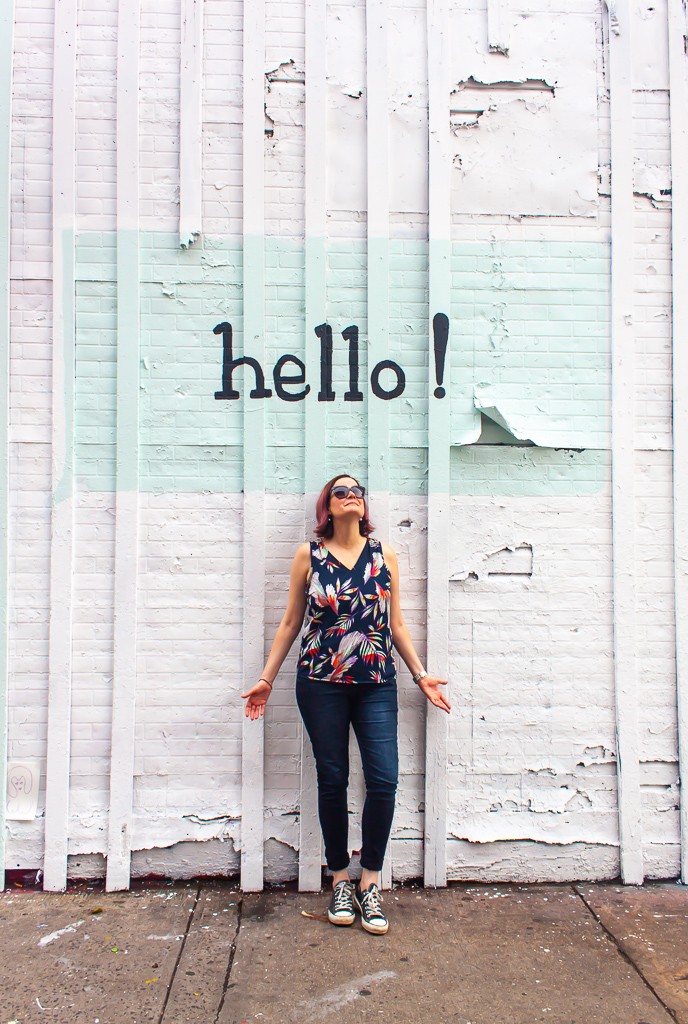 Cheryl Howard, Founder @ The Berlin Life
Hi, I'm Cheryl. My mission is to help you move to Berlin and find work.
A Canadian in Berlin for 10+ years, I have the unique experience of moving to Berlin – not once, but twice. During my time in Berlin, I've had five different visas and worked as both a freelancer and a permanent employee for numerous Berlin companies. I even managed to find a new job during the pandemic and again in 2023, during Germany's recession and massive layoffs in tech. 
My day job has involved work as a hiring manager, overseeing the recruitment of countless people, as well as a team coach helping teams and individuals work better and find happiness in their careers. Through my side projects, I've also shared my personal experiences by publishing a series of helpful blog posts, creating a thriving community of job seekers, and hosting events to help people find work in Berlin. In 2021, I decided to put my coaching and recruiting talents to use by creating The Berlin Life, bringing my existing content and community together in one spot.
The combination of my personal and professional experience means I know exactly what it takes to move to Berlin and find work.