THE TOP ENGLISH LANGUAGE PODCASTS IN BERLIN
In the months before
moving to Berlin
, I was excited. I watched German films on Netflix and read books by German authors. But most of all, I listened to any podcast I could find coming out of Berlin — anything to help me understand the place I'd soon call home.
Berlin's podcast scene — like the social one — is a mix of stories, discussion, debate, and sometimes, witty banter. These podcasts are great way to get the know the city and will help you get ready before you come, and stay up-to-date once you're here.
ENGLISH LANGUAGE PODCASTS IN BERLIN
1) Berlin Briefing
In Berlin, things sometimes happen fast. Berlin Briefing publishes new eight to 10-minute episodes every weekday, so they're a great way to stay up-to-date on all things changing in the city. Hosted by Abby Ross Menacher and Albert Menacher, and published since 2017, Berlin Briefing covers topics such as demonstrations, public transport strikes, Corona regulation changes, and vaccination news. Slip this into your daily listening schedule and you'll never miss a beat.
2) Common Ground Berlin
This show is hosted by Soraya Sarhaddi Nelson – a Pulitzer and Peabody award-winning journalist and longtime NPR correspondent. In each episode of Common Ground (which comes out every Monday), Soraya hosts a panel of guests to discuss a controversial topic — from lack of housing in Berlin to censorship and democracy. Past guests include Carla Reemtsma, co-founder of Fridays for Future, and Said Ahmad Arif, Imam of Khadija mosque in Berlin. (I am associated with CG, and it's still a great show!)
3)
Radio Spätkauf
The team of hosts (Joel Dullroy, Maisie Hitchcock, Jöran Mandik, Daniel Stern) at Radio Spaetkauf riff about all things Berlin. They've been at it for years, and recently published their 1000th episode! New ones come about one or two times a month. Their "How To F#€k Up An Airport" or "Rent Freeze" series' are a good place to start. 
4) The Germany Experience
For anyone moving to the country from abroad, The Germany Experience is a must. Hosted by South African Shaun Behrens, the show is about settling in and getting adjusted — he even has 50+ episodes specifically related to "Adapting to Life in Germany " and 10+ on the "The Germany Language". New episodes are posted every Wednesday. This is a good one to plug in before you even step foot in the country. 
5) Lost and Sound
A bit different from the rest of the list, Lost and Sound focuses on the music scene – a big part of what makes Berlin such an exciting place to live. Paul Hanford, a writer, and DJ himself talks with musicians, producers, DJs, and more. The episode with Mark Reeder (who you might know from the film "B-Movie: Lust & Sound in West-Berlin"), is a good first-listen. 
Bonus Podcasts
In order to feature even more exciting Berlin-based podcasts (and keep this guide an evergreen piece of content), we'll add new ones here as we find out about them. More podcasts you don't want to miss: 
1) Playful Podcast – A podcast about sex positivity, electronic music, and underground culture with a new episode every Tuesday.
What do you think about these podcasts in Berlin? Are we missing any good ones? Let us know in the comments.
Our Berlin Life hacks advise you on where to get groceries, best transit options, where to open a bank account, find a locksmith, & more.
2023 is upon us and it's time to start planning your holidays. Use this list of Berlin public holidays to get started.
If you're moving to Germany, you'll need health insurance. Find out key things to know about German health insurance before you get here.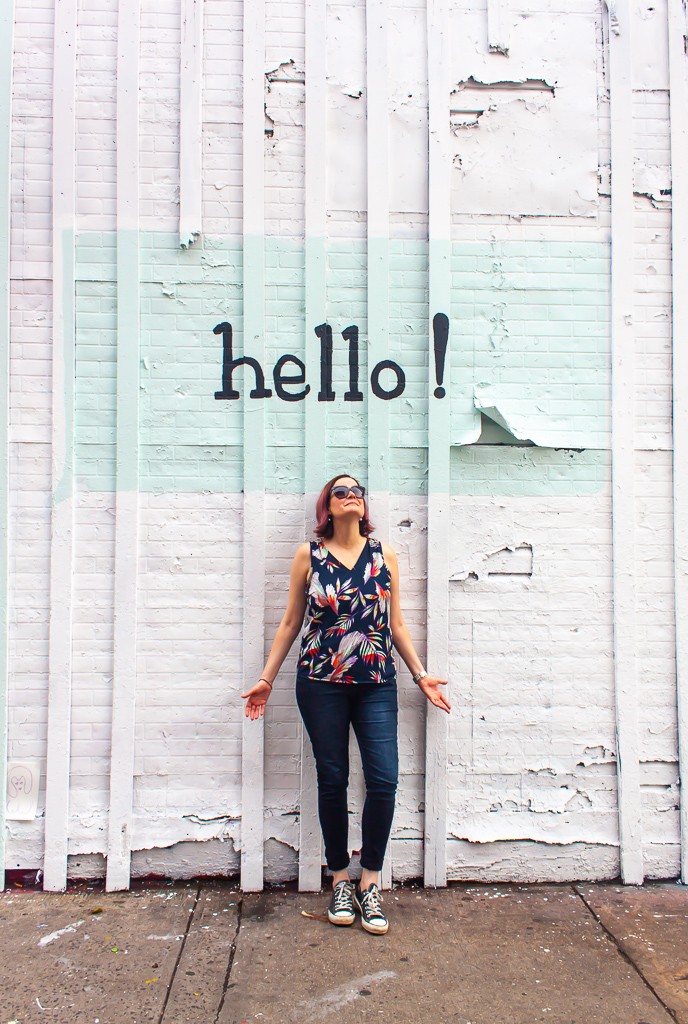 Cheryl Howard, Founder @ The Berlin Life
Hi, I'm Cheryl. My mission is to help you move to Berlin and find work.
A Canadian in Berlin for 10+ years, I have the unique experience of moving to Berlin – not once, but twice. During my time in Berlin, I've had five different visas and worked as both a freelancer and a permanent employee for numerous Berlin companies. I even managed to find a new job during the pandemic and again in 2023, during Germany's recession and massive layoffs in tech. 
My day job has involved work as a hiring manager, overseeing the recruitment of countless people, as well as a team coach helping teams and individuals work better and find happiness in their careers. Through my side projects, I've also shared my personal experiences by publishing a series of helpful blog posts, creating a thriving community of job seekers, and hosting events to help people find work in Berlin. In 2021, I decided to put my coaching and recruiting talents to use by creating The Berlin Life, bringing my existing content and community together in one spot.
The combination of my personal and professional experience means I know exactly what it takes to move to Berlin and find work.