THE TOP TEN SALARIES THAT PAY MORE THAN $100,000 ANNUALLY
What's on this week? We dish on the top ten salaries that pay more than $100,000 annually, climate activists are having an impact on German cities committing to environmental reform, people were panic buying glitter before a micro-plastics ban came into effect, and a new night club opened at Tegel.
We cover all this and more in our 16/10/2023 edition of The Berlin Life newsletter.
Personal News
🙋‍♀️ Sometimes, I'm going to overshare.
⭐ We're hitting your mailboxes on a Sunday night, as I'll be attending a 2-day conference for work.
⭐  The past week has been pretty quiet as I rested after family leaving and I continued to try and fend off a cold. I did manage to make it to this classic and beautiful spot for brunch though. Hot tip – they have really good mimosas.
⭐  Check another one of my Germany-based travel blog articles, A Berlin Walking Food Tour With Eat-the-World. It was a really great way to get to know Berlin and explore another area of the city. 😋
Food For Thought
🤔 Interesting articles about the art of looking for work, humourous memes, or other useful gems floating around the web.
⭐ Tia Hardy Robison, Co-Founder & CEO of Expath, talks about the citizenship situation in Germany. She mentions that there are 32,500 outstanding citizenship applications in the queue in Berlin right now.
⭐ Adam Broda, a career coach I follow on LinkedIn, highlights the most-posted roles with salaries over €100,000. While this is American data, it can give you inspiration about where to take your career.
⭐  Tao Tao, Co-Founder & COO of GetYourGuide, shares his story about immigrating to Germany and the challenges his company faces when trying to bring in foreign talent.
It's been a while since we shared a meme. Perhaps language learners out there will identify with this one.
German Startup News
🚀 German startups that recently received funding, were acquired, built up staff, etc., and could be good places to look for jobs. Also, tips on where NOT to work.​​
​⭐ ​​Orbem raises €30M to expand AI-powered imaging in food, construction, and medical sectors | 🚀 Careers​
​⭐ ​​Upvest partners with BlackRock to make investing more accessible in Europe; closes €30M funding round | 🚀 Careers​
​⭐ ​​Neura Robotics picks up $55M to ramp up in cognitive robotics | 🚀 Careers​
⭐ ​​​Berlin-based TransactionLink raises €5 million to build and automate companies' onboarding process in minutes | 🚀 Careers​
⭐ ​​​Lanch, which creates food delivery brands for influencers, gobbles up $6.9M | 🚀 Careers​
⭐ ​​​After filing for bankruptcy, Europe's almost-instagram platform EyeEm acquired by Freepik
News in Germany
🗞️  All of the news in Germany. ​
⭐ ​​​German climate protesters asked to pay €120,000 in damages to Eurowings after airport blockades – Activists don't only glue themselves to roads, they've also done the same at airport tarmacs across Germany. Despite the fine, it seems to be paying off as "Some local mayors have struck deals with activists promising environmental reforms in exchange for a halt to disruptive action." 🙌
⭐ ​​​Tesla raises wages at Giga Berlin amid union push – Despite their owner being the richest man in the world, he seems to be stingy with raising employee wages, never mind complying with European employment laws. Telsa has promised another wage increase in November, but it remains to be seen how much the increase will be or if employees will accept the amount without continuing to forge ahead with plans for unionizing.
​⭐ ​​Full German gas storage no reason to relax on supply, operators say – Like last winter, the supply depends on weather conditions and how much energy we use at home. I'm prepared for another very cold winter snuggled up under my electric blanket. Meanwhile, Germany expects gas prices to stay high for several years.
⭐ ​​​Bikeless in Berlin: Europe's cycle backlash has begun – It doesn't make sense at all, but Berlin's new conservative government definitely seems to be pro-car based on their actions to date. On the public transit side, German ministers call for 'urgent action' to save €49 transport ticket.
​⭐ ​​Germany is not the 'sick man of Europe – The president of Germany's central bank says "It's not good for this year but for next year growth is coming back." The IMF predicts that Germany is headed for a deeper recession.
​⭐ ​​German celebrities and influencers panic buy glitter ahead of ban – A ban on microplastics came into effect today and people went overboard buying glitter. The ban will "see many kinds of nail varnish, make-up, face paint or skincare products be removed from the shelves or redeveloped." ✨
⭐ ​​In art and culture news, Joana Mallwitz is the first woman to lead a Berlin orchestra. And, no, she hasn't seen Tár, a new nightclub opens at former Berlin airport, and a new theater season opens in Berlin.
⭐ ​​​Germany's New Normal? – How the far-right in Germany is making progress difficult. Even the former Siemens CEO say, Berlin needs to get its act together after state election results.
⭐ ​​​Miles car rental raided on suspicion of multi-million euro fraud – Perhaps the MILF trucks we see around Berlin is just a fun distraction to cover up their alleged crimes.
⭐ ​​​Ex-Stasi worker charged with 1974 East Berlin murder – A cold case is not so cold anymore and a 79 year old East German man has been charged with murder after new evidence of his crime emerged.
⭐ ​​​Grim death: The spookiest places in Berlin – If you like to get your Halloween spook on, check out some of these scary locations in Berlin. 🎃
​Useful Resources​
😎 Good stuff from the Berlin Life.
⭐ Berlin Life Guides – 50+ guides about working, living, and moving to Berlin.
​⭐ Services – Career coaching, CV/cover letter reviews, and mentor hours.
⭐ ​Community – Join one of our events, connect with one another on LinkedIn, and volunteer.
I've been living in Berlin for a long time. It's our last newsletter of the year. European tech companies are cutting back on money for new and existing talent. It's Christmas market time. Citizenship laws are back in discussions. And a meme with Ben Affleck.
Foreigners in Berlin and Hamburg are among the world's most unhappy people. Data science and machine learning skills will score you a pretty high salary. Not all companies want you to put a photo on your CV. And a round-up of Berlin's most beautiful pools.
Does the "open to work" banner on LinkedIn make you look desperate? What's better – natural or learned talent? Spicy chips were banned in Bavaria. The €49 ticket will be around a bit longer. A timely remembrance of the fall of the Berlin Wall.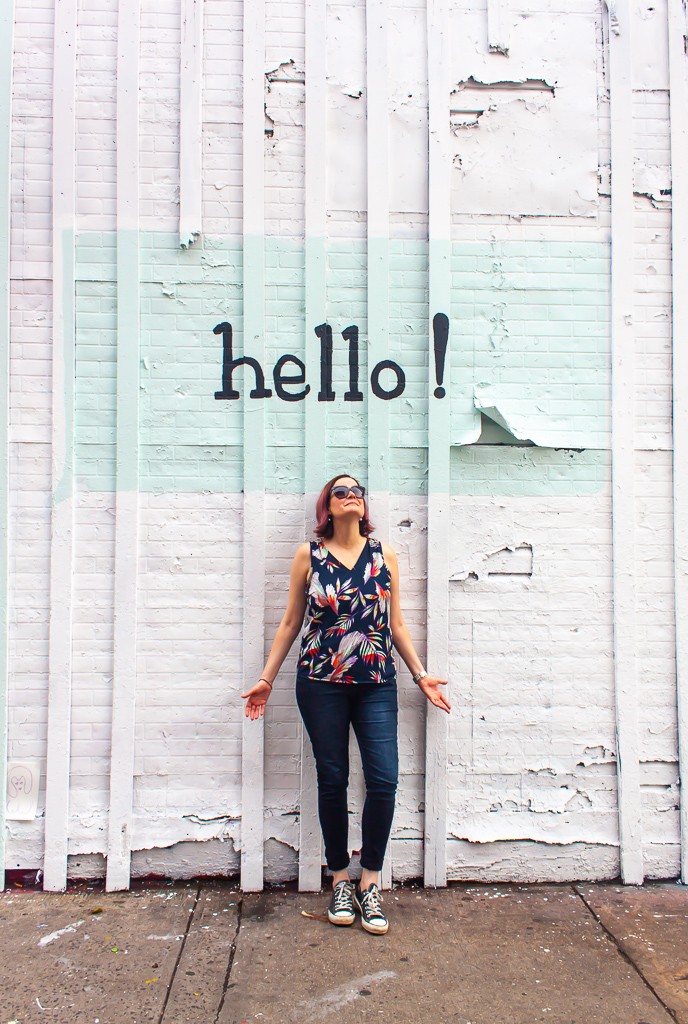 Cheryl Howard, Founder @ The Berlin Life
Hi, I'm Cheryl. My mission is to help you move to Berlin and find work.
A Canadian in Berlin for 10+ years, I have the unique experience of moving to Berlin – not once, but twice. During my time in Berlin, I've had five different visas and worked as both a freelancer and a permanent employee for numerous Berlin companies. I even managed to find a new job during the pandemic and again in 2023, during Germany's recession and massive layoffs in tech. 
My day job has involved work as a hiring manager, overseeing the recruitment of countless people, as well as a team coach helping teams and individuals work better and find happiness in their careers. Through my side projects, I've also shared my personal experiences by publishing a series of helpful blog posts, creating a thriving community of job seekers, and hosting events to help people find work in Berlin. In 2021, I decided to put my coaching and recruiting talents to use by creating The Berlin Life, bringing my existing content and community together in one spot.
The combination of my personal and professional experience means I know exactly what it takes to move to Berlin and find work.