WE NEED VOLUNTEERS TO BUILD AND EXPAND THE BERLIN LIFE COMMUNITY
What's on this week? I share some personal news, we need volunteers to help build and expand our community, it's harder for immigrants to find work in Germany, and a lot of German employees find their jobs meaningless (and their bosses are depressed).
We cover all this and more in our 1/10/2023 edition of The Berlin Life newsletter.
Personal News
🙋‍♀️ Sometimes, like today, I'm going to overshare.
⭐ Early on in the pandemic, I went through a really difficult time. One of the ways I sought to get better was to go to therapy. Three years later, I just had my final appointment as both my therapist and I think I'm doing well enough to go at it on my own. While I still have much personal growth ahead, I'm so grateful to be in such a healthier place emotionally and much happier with myself. Just thought I'd share in case anyone is going through a tough time right now. There will be better times ahead. ❤️
⭐ I've shared in the past that I also have a travel blog where I highlight unusual places around the world, as well as other travel stories. While updating some old posts, I came across this humorous gem and thought I'd share it –Things Berlin Tourists Should Avoid When They Visit. 😂
⭐ I also faced some drama with the Finanzamt recently and learned the hard way that you always need to pay your taxes on time. 💀 If you want to read my story, get all up in our Slack space. Once you join, you can read the harrowing tale here. Seriously, come there for quality discussions, fun jokes, and more.
Community News
🗣️ News from The Berlin Life community.
⭐ Get caught up on what happened last week – People Change Their Jobs A Lot, Mature Workers Keep on Working, Berlin's Planting Trees.
⭐ I also created a new Partners page, where you can get deals on all sorts of products and services to help you get settled into your life in Germany. Check it out, as I'll be adding more partners in the coming days.
⭐ Winter is coming, so check out our Berlin Life guide about How To Save Energy In Germany (& Money Too!).
⭐ I asked people on X to share what their first job was in a Giphy. We got some amazing replies, with many remarking about how those first jobs can be character-building.
⭐ I'm looking for a member (or two) of our community to volunteer to help with The Berlin Life. Someone who excels at organizing events, acts as an admin for our Facebook and Slack groups, creates compelling social content, and promotes us in different places. If you're interested in helping to make our community, bigger and better, send in your details, and I'll get in touch soon. Send in your details here.
How many times have you changed jobs during your career?
📊 The results of last week's poll.
Seems people are mostly using AI for writing the first draft of their cover letters! I thought it would be the other way around, but maybe that's just my inner boomer speaking – someone who likes the sound of my own writing, not some AI-generated text. 😬
Food For Thought
🤔 Interesting articles about the art of looking for work and humourous or useful gems floating around the web.
⭐ ​20% Berlin recently shared a factoid about how looking for work in Germany is harder for foreigners – "Immigrants in Germany have to make 50 percent more job applications than Germans for positions in Germany and are paid up to 25 percent less than Germans with similar qualifications (the average pay gap in the EU is 13%), according to a recent McKinsey study about the lack of diversity in the German workplace."
⭐ This X thread by Immigrant Spirit talks about bias in the recruiting process in Germany and how people judge others based on their photos. The results are disappointing and another reminder about why you might not want to put your photo on your German CV.
⭐ A lot of our community members are questioning whether or not they should move to Germany right now, considering the current recession and prediction of slow economic growth. Jörg Kleis from Find a Job in Germany shares his take on the situation.
⭐ A couple of gems from All About Berlin – a handy tool to fill out and print your Anmeldung form online, as well as an AMAZING thread on X about how the immigration office answered questions posed to them by German politicians.
⭐ ​Why employee loyalty can be overrated – For some employers (especially German ones), long tenures are seen as only a positive thing. Yet employees who are seen as loyal tend to have more work dumped on them, among other not-so-cool things.
⭐ ​The Elite's War on Remote Work Has Nothing to Do with Productivity – Even employers like Zoom are mandating a return to the office. The TL;DR is that they don't want you back for "greater collaboration and productivity".
News in Germany
🗞️ All of the news in Germany.​
⭐ ​German newsreader caught in giggle fit on live program – A German TV news personality broke down into laughter on air and well, this is the kind of news I want to read about.
⭐ ​German bosses are depressed – Aside from people finding their jobs meaningless, the people at the helm of German companies aren't feeling too great either.
⭐ ​"Stop Project Graefekiez": Pro-car graffiti in Kreuzberg – Just when you want to be mad at the people spray painting Brandenburger Tor or gluing themselves to the street during rush hour, pro-car people are fighting back too. 🙄
⭐ Europe, America is coming for your startups – Americans are investing more than Europeans and while it's welcome, it comes with issues. The EU has to get serious and get it's 💩 together to ensure that we invest in ourselves and don't rely on a single partner like the US.
⭐ ​Germany: Right-wing hostility toward democracy growing – These developments are scary AF to me and I hope there are enough good people out there who will fight the good fight.
​⭐ Everything that changes in October 2023 in Germany (paywalled @ The Local) – It includes tax deadlines, cheaper energy prices, turning back the clocks, more trains to Switzerland, and a bunch of other stuff.
⭐ ​Giving Back: SNIPES opens community space in Neukölln – A cool new space for locals to record music and practice their best moves in their dance studio.
⭐ ​Who's winning the tech tussle between Germany and France? – Germany has the potential but France is winning big rn.
⭐ ​The world's greatest toilet culture – Wim Wenders, a German director has released a new film highlighting Japan's fascinating toilet culture.
⭐ ​33 years on: Are east and west Germany growing apart? (paywalled @ The Local) – On Tuesday, Germany will celebrate 33 years of reunification but the country feels more divided than ever.
😎 Good stuff from the Berlin Life.
⭐ ​Berlin Life Guides – 50+ guides about working, living, and moving to Berlin.
​⭐ Services – Career coaching services, job application reviews, and mentor hours.
⭐ ​Community – Find your community in Berlin.
I've been living in Berlin for a long time. It's our last newsletter of the year. European tech companies are cutting back on money for new and existing talent. It's Christmas market time. Citizenship laws are back in discussions. And a meme with Ben Affleck.
Foreigners in Berlin and Hamburg are among the world's most unhappy people. Data science and machine learning skills will score you a pretty high salary. Not all companies want you to put a photo on your CV. And a round-up of Berlin's most beautiful pools.
Does the "open to work" banner on LinkedIn make you look desperate? What's better – natural or learned talent? Spicy chips were banned in Bavaria. The €49 ticket will be around a bit longer. A timely remembrance of the fall of the Berlin Wall.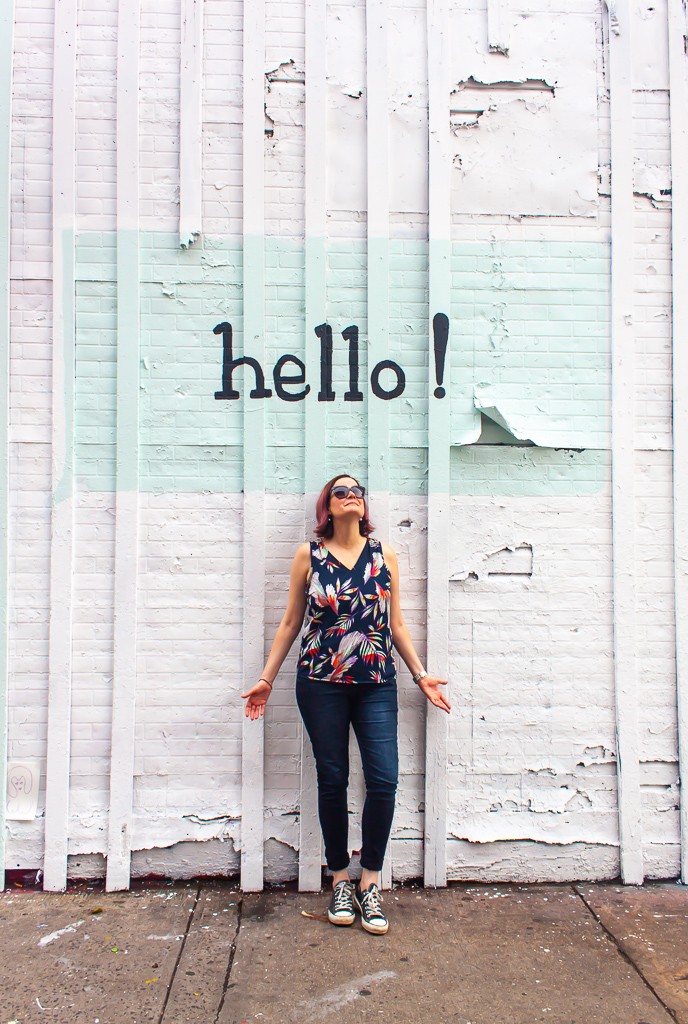 Cheryl Howard, Founder @ The Berlin Life
Hi, I'm Cheryl. My mission is to help you move to Berlin and find work.
A Canadian in Berlin for 10+ years, I have the unique experience of moving to Berlin – not once, but twice. During my time in Berlin, I've had five different visas and worked as both a freelancer and a permanent employee for numerous Berlin companies. I even managed to find a new job during the pandemic and again in 2023, during Germany's recession and massive layoffs in tech. 
My day job has involved work as a hiring manager, overseeing the recruitment of countless people, as well as a team coach helping teams and individuals work better and find happiness in their careers. Through my side projects, I've also shared my personal experiences by publishing a series of helpful blog posts, creating a thriving community of job seekers, and hosting events to help people find work in Berlin. In 2021, I decided to put my coaching and recruiting talents to use by creating The Berlin Life, bringing my existing content and community together in one spot.
The combination of my personal and professional experience means I know exactly what it takes to move to Berlin and find work.