THE ULTIMATE GUIDE TO GERMAN JOB INTERVIEWS
First of all, congratulations! You got invited to a job interview in Germany. You should be really proud of yourself for having made it this far.
Job interview experiences in Germany will vary widely depending on a number of things, such as your profession, level of experience, the type of and maturity of the company, and who's interviewing you. You may be subjected to several rounds of interviews, be asked to complete tests, go out for lunch with your potential team, lead workshops, and more. The recruitment process can take as little as a week or even last a few months.
That said, German job interviews aren't really unlike job interviews anywhere else in the world. However, there are a handful of unique things to consider when it comes to German job interviews. We take you through everything you need to do to prepare for a job interview, direct you on how to act during the interview, and what to do afterward.
EVERYTHING YOU NEED TO KNOW ABOUT GERMAN JOB INTERVIEWS
Searching for a job and going through numerous recruitment processes at once is hard for all of us, so we hope this guide will help make the process smoother and easier to navigate.
Preparing For Job Interviews In Germany
The first step is to begin preparation for that German job interview. Here are our top tips about how to ready yourself for the interview and not only that, ace the interview, and hopefully (fingers crossed!) get a job offer.
Note, preparation work for interviews will vary depending on which stage of the interview process you're at, but these tips are tried and true recommendations that will help with preparing for any type of job interview. 
1) Do Your Company Research
Lucky for you, we already have a post about how to research German companies. We provide you with 10 ways to conduct your research, advise how to organize your notes (we even offer a free downloadable workbook), and questions to ask yourself.
Why is researching German companies so important? If you spend time learning about the company, you'll be able to confidently answer any questions they ask you during the interview. You'll show that you're well-informed and be able to ask thoughtful questions in return. This will surely impress your potential employer and not only that, they'll know you're serious about wanting to work for them. 
2)
Have Thoughtful Questions Prepared
Once you complete your company research, you'll probably have plenty of questions. Beyond that, here's some more inspiration for potential questions to ask during interviews.
Introductory or Screening Calls:
When meeting with a recruiter or hiring manager, stick to more general questions about the company itself :
⭐ Can you give me an overview of the hiring process?
⭐ Why is this position open?
⭐ How long does the hiring process generally take?
⭐ What's the desired start date?
⭐ Which languages are spoken in the workplace?
⭐ Do you provide visa or relocation assistance?
⭐ What is the salary range for this role?
⭐ What is the company culture like?
⭐ What benefits are offered to employees?
⭐ Is the company remote or home office friendly?
⭐ What are the company's core values?
When meeting with the hiring manager and/or your future team:
⭐ What's the working model of the department/team? i.e. Do they follow agile methodologies?
⭐ How is the department or team structured?
⭐ How does the team work together?
⭐ What are the important values that the team holds?
⭐ What are you looking for from someone filling this role?
⭐ What do you like most about working here?
⭐ Can you describe a day in your life at your job?
⭐ What are the challenges being experienced by the team right now?
⭐ What are some examples of recent wins the team has had?
⭐ What is the feedback culture in the team like?
⭐ What prospects are there for career development in this role?
⭐ How often are salary increases given (beyond the cost of inflation?) and how are they evaluated?
When meeting with upper management or C-Levels:
⭐ Where is the company going next? What does the future look like?
⭐ What is the company's financial health? How do they plan to handle market uncertainty, given inflation and a now a recession?
⭐ What gives the company the edge over competitors in the space?
⭐ What is your story? How did you end up at this company?
⭐ What's your proudest moment at this company?
⭐ What challenges is the company experiencing?
We also recommend Googling questions specific to your profession. For example, if you're a software engineer, you're going to want to know more about their tech stack, the tools they use, etc. If you're a copywriter, you may want to know more about the styles and tones they use when developing content for their customers.
3) Ask For An Agenda In Advance 
Recruiters or hiring managers usually provide an agenda, outlining high-level points to be covered during the interview. Yet sometimes, you may get a calendar invite without much detail. Asking for an agenda in advance is a fairly reasonable request, so don't be afraid to ask for more details.
Having an agenda sets your expectations for the interview in terms of how it will go and gives you an opportunity to better prepare yourself.
For example, a short introductory or screening call with the recruiter may go like this:
⭐ Introductions
⭐ Overview of the company and role
⭐ Description of the hiring process
⭐ Administrative questions – i.e. salary expectations, if visa assistance is required, etc.
⭐ Time for you to ask questions of one another
If the recruiter or hiring manager doesn't want to give you an agenda, it's could be an indicator they're not very organized internally. Note that as a red flag, as this may potentially be a place you don't want to work.
4)
Find Out What Language The Interview Will Be In
If you're unclear if the interview will be in English or German, check with the recruiter or hiring manager. At this point, be super honest about your language skill. Sometimes people only speak English in some departments, while other departments operate completely in German.
Clarifying this before the interview clarifies expectations and allows both parties the opportunity to decide if it makes sense to continue.
5) Bring Copies Of Your CV 
If the interview is in person, bring along hard copies of your CV. Typically, the people interviewing you will already have copies but if they don't have one on hand, you can give them one.
This can be really helpful for the interviewer, as it gives them a chance to scan your profile right there on the spot and ask relevant questions. They may also use the paper to take notes.
You can even leave a copy of your German CV with them at the end of the interview.
6) Look And Dress Appropriately 
Whether in a video or in-person interview, make an effort to look nice and wear appropriate clothing. You don't need to look like a supermodel, but at least appear neat and well-groomed. Be sure to take a shower, comb your hair, brush your teeth, etc. Showing up as if you'd just rolled out of bed isn't going to score you a job. 
Think about the type of company to which you're applying. If you're interviewing at a law firm, consulting company, or government office, you'll need to wear formal business attire. This means a business suit in most cases. If you're interviewing for a regular company or even a startup, go with business casual. Wear a nice sweater, a button-down shirt, and maybe a blazer. Even combined with jeans and sneakers, this should be fine. 
Avoid showing up in fitness wear, like jogging or yoga pants. Stay away from printed tees that may appear too provocative. 
Conversely, be sure not to overdress. You don't want to show up in a business suit when you're applying at a hip new startup where everyone wears casual outfits.
7) Make Notes Beforehand
One way to reduce potential stress before and during the interview is to make notes in advance.
Write down bullet points to questions you think they might ask. Bring those notes to the interview and glance at them when needed, so you don't miss any important things you wanted to mention.
Having your CV on hand will help as well, as you can reference any items there that you might want to elaborate further on. 
8) Practice Answering Questions
Practicing is another way to reduce anxiety and boost your confidence for German job interviews. Practice answering questions alone in front of a mirror or with a friend.
You don't need to memorize your answers, but knowing the main points you want to convey will be super helpful. And as they say, practice makes perfect.
Acing The German Job Interview
You're prepared as you can be, now it's crunch time. Your interviewers are going to look at how you behave, if you listen, how well you answer questions, if you seem like a team player, if you're curious, the stories you tell and the examples you give, the questions you ask in return, and more.
Here are our top tips about how to ace the German job interview. Note, most of these tips apply to both in-person and video interviews.
1) Show Up On Time
Arrive at the interview 5 – 10 minutes early. This ensures you won't be feeling rushed and gives you a chance to get settled, go to the washroom, freshen up, etc. You may even have time for a coffee or glass of water.
If you're going to be late or even worse, can't make it, let them know as soon as possible. We're all human and things happen.
If they consider this as some sort of strike against you, it's another red flag that this may not be the place you want to work at in the future.
2) Let Them Know If You Have Special Requirements
If you have any special requirements, let them know at the beginning of the interview. If you're hard of hearing, you could ask them to speak more loudly. Perhaps, your language skills are still in the early stages, so you could request them to speak more slowly.
Maybe you're doing a technical interview and require certain equipment or software. You could mention this too. 
3) Tell Them If You're Feeling Nervous
First and foremost, if you're feeling nervous during the job interview, don't be afraid to say so. Often just expressing this out loud will reduce your stress levels right away. The interviewer will surely understand and feel empathetic toward you. 
Some other ways to help reduce any anxiety you may be feeling? Ask for a glass of water and take a few sips. This gives you a moment and helps, especially if you have a dry throat. Pause before answering a question and take a deep breath. If you're feeling really bad, ask for a short break. Go to the washroom, take a moment outside, and give yourself a moment to collect your thoughts. 
4) Master Your Introduction
During most job interviews, you'll be asked to introduce yourself. You need to quickly provide an overview of who you are, your background, experience, etc. Think of it as an elevator pitch that gets them interested and curious to know more.
There's no need to describe every job you've ever held at this point or launch into a 10+ minute speech. You'll end up boring and annoying the interviewer(s)! You should be able to introduce yourself in just a few minutes. I usually say something like this and it's worked so far:
"Hi! I'm Cheryl. I'm originally from Canada and have been living and working in Berlin since 2011. I have a Bachelor of Science in Business Operations, which led to a career in project management. Over the years, I've worked in a number of positions including project coordinator, project manager, program manager, and business analyst. I later moved into the agile way of work, changing careers entirely, starting as a scrum master and then an Agile Coach working with software development teams. I've since left the world of tech to coach business-focused teams, i.e, Office, Marketing, and Legal teams. I've worked for a variety of different companies, like ad tech, ground transportation, and NGOs. I've also worked for different-sized companies, from small startups to international corporations."
You can see from this short speech that they know about my academic credentials and that I've progressed in my career, working in various industries, and for different-sized companies. This usually leads to interesting follow-up questions – as I'm often asked what brought me to Germany, how I found the career transition and more.
More information will emerge later during the interview anyway and hopefully, in future interviews. It doesn't have to come out all at once during that first introduction. So don't feel pressured to go into great depth at this point.
5) Back-up Answers With Supporting Examples 
When answering questions, always elaborate with supporting examples. If you don't have much experience at all or in a certain area, tell them how you'd hypothetically handle a situation. 
Say they want to know if you have experience managing teams and what your experience is to date. You can tell them about a time at <company name> when you managed a team of five people. Go on to tell them about the various responsibilities you had, be it doing regular 1<>1 meeting, mentoring and coaching them on certain topics, etc. Elaborate further by telling them about a time you helped someone develop professionally and get a promotion. Perhaps tell them about a time you resolved communication problems in the team and what specific actions you took.
6) Tell Them Why You Want To Work There
As with cover letters, it's better to focus on the company and not on yourself. Use the information gleaned from your company research efforts to tell them why you want to work there – i.e. to be part of their solution, to work with an innovative company, to help build the company from the ground up, etc. 
You can then go on to give other reasons, such as that you were laid off from your last job, are looking for a remote-friendly company, etc. When I was searching for a job in 2020, I was honest that being on a reduced salary and hours for several months (my company was on Kurzarbeit), I really wanted a job with full pay, and where I could fully utilize my talents.
7) Be Open To Discussing Salary
In Germany, it's not uncommon to talk about salary expectations in the very first interview. While this may feel weird when you're coming from another country where it's usually not discussed until the time of offer, this isn't the case in Germany. Salary expectations are often required in the job application.
Recommended reading: Why Knowing Salary Ranges In Germany Is Essential
Don't be evasive or vague when answering this question. Feel confident and empowered to ask this question during the first interview. Just make sure you're asking the right person, such as the recruiter or hiring manager. You also don't need to be too specific. Do your research on pay levels on platforms like LinkedIn and Glassdoor, talk to friends in similar professions, and give them a range. Note, salaries differ across cities in Germany, with people in Berlin usually making less than people in Munich or Frankfurt. So make sure what you're saying is "locally appropriate.:
Say you're looking to be paid €50,000 a year. You can tell them you're looking to make between €45,000 – €55,000. This then gives them a general idea of what you're asking for and if it matches what they plan to offer. I once interviewed a candidate who wanted three times (!) what we planned to offer. Knowing his salary expectations upfront helped us to come to a mutual, albeit unfortunate, decision to end our engagement. 
8) Don't Worry Too Much About A Prolonged Start Date
During one or more of your German job interviews, you'll be asked about when you can start. As notice periods are typically two or three months long in Germany, it should never be a problem with your next employer.
It feels weird if you come from a country where notice periods are typically only two weeks, but most German employers won't blink an eye if you can't start right away.
9) Avoid Talking Too Much Or For Too Long
When responding to questions from the interviewer, make sure you don't talk for too long or go off on unrelated tangents. Keep your responses short and to the point and most of all, stay on topic. You should never talk for more than a few minutes at a time.
If they want to ask you further questions, they'll do so. Alternatively, you can offer to share one or two more examples with them and wait to see if they are interested in hearing more.
10) Ask Your Questions
It's not just you being interviewed, you're also interviewing them. Now it's time to unleash your questions. Start with a few main questions and see if the discussions answer them or lead to even more questions. 
Ensure you don't ask too many questions all at once. Sense the vibe of the room and if the interviewers seem receptive to more questions being asked. If yes, go on, and if not, save your other questions for later – either a future interview or via follow-up via email.  
A good question to conclude with is to ask what's next and/or when you can expect to hear from them. 
11) Request Clarity Or Explanations If Needed  
Someone may ask you a question during a German job interview that will leave you thinking, "What on earth is this person talking about?" or "Did they really just say that?" Trust me, it's happened to me.
This is a fairly common occurrence, as we're all from different backgrounds, have different communication styles, speak different languages at varying levels, and more.
If you're unclear on something, ask the interviewers to repeat the question or explain it differently. It's best to get clarity right away, so you'll be able to provide the interviewer with an answer that aligns with what they're expecting.
12) Discuss Career Breaks Or Changes 
If you've taken time off over the years, be prepared to share why you did so. Perhaps you took time off for childcare, to go back to school, or travel around the world. Maybe you took a sabbatical for personal reasons. Be honest and keep it high-level and rest assured, you don't need to discuss anything you're not comfortable saying or reveal anything too personal.
The same applies if you've had to change jobs a lot. For example, I lost my job three times in three years. When employers see this on my CV, it initially causes concern. I calmly explain that Berlin's startup world is wild and then share the facts – the first company went out of business and the other two laid off a large percentage of staff during restructuring efforts. It wasn't anything personal or a result of anything I did. I then go on to point out that I stayed at my last job for close to four years, only leaving after the company went into Germany's short time work program.
Read our guide about changing employers in Germany for a deep dive into the topic. 
Hopefully, companies won't give you a hard time on these subjects. These days, it's very normal for people to change jobs frequently, as is taking career breaks. So we should never feel ashamed or scared to talk about these things.
13) Skip Out On Being Negative
We've likely all been there at some point in our careers, perhaps working for a company with a toxic environment or under the wing of an incompetent manager. Whatever the case, don't talk badly about where you've worked, the team you worked with, or certain individuals.
You don't need to lie. Just stick to the facts and find an objective way to describe a tough situation without going into too much detail. Say that you worked at a company where every moment of working there felt terrible – you could say that the company didn't feel like the place for you and that's why you're now seeking out a new opportunity. You can further share that you learned important lessons and grew from the experience.  
If you talk badly about former companies or specific people in general, it can appear malicious and condescending. It won't look good on you and may get you eliminated from the recruiting process.
14) Wait For People To Finish Speaking
While this may seem like a no-brainer, many people often jump into their response without waiting for the interviewer to finish their sentence. While you may be feeling nervous or very enthusiastic, wait for the person to finish speaking, and even then, wait a few more seconds to ensure they're really done speaking. When it's obvious they've stopped talking, go ahead and answer their question.
15) Be Honest When Answering Questions
If they ask you a question during the interview and you don't know the answer, just say that you don't know or you don't have experience in that area as of yet. You can even go on to say that you learn fast and are open to educating yourself more on the subject. 
It's important to know that it's not a weakness to not know something or to not have the related experience just yet. The people interviewing you will appreciate your honesty and the fact that you didn't lie about your knowledge, experiences, or accomplishments. 
I further strongly advise against lying or exaggerating (forget that "Fake it until make you it" idealogy), as any skilled interviewer will be able to see that right away. They could also find out that you were dishonest later on, after talking to your references or conducting a more thorough investigation of your background. Such deception could cost you the job. 
16) Be Your Best Self
You wouldn't be in the interview if the company didn't think you had potential. You've made it to a place that few others have. Speak with confidence about your abilities, education, experience, and more. There is no need to undersell yourself. This is your time to shine! Show them that you're a good fit for that job and convince them to hire you.
17) Stop Yourself From Being Arrogant Or Aggressive
While you want to be confident, you don't come across as arrogant or a know-it-all. When talking, highlight your strengths. Stick to the facts, don't exaggerate, and always use examples to back up what you're saying. 
Similarly, don't be ashamed to state your weaknesses or talk about times when you've messed up. If you're not open about these things, it won't bode well for you. I've interviewed people and asked them to talk about their biggest challenges and at times, candidates have provided an example that was really a non-answer that didn't seem genuine. Even when I attempted to probe deeper, they sometimes say, "I've never really had a challenge".
Even the most visionary and prolific business leaders out there have made mistakes and don't shy away from talking about those experiences, what they learned from them, and how they became better as a result. Don't be afraid to be vulnerable, show courage, and share how you overcame a moment of adversity.
Answer the questions they ask you to the best of your ability and don't be dismissive. Of course, if you don't feel comfortable answering a question, especially if it's something too personal (i.e. if they ask if you're married, have children, etc.), you can politely state you don't feel comfortable and would like to skip the question. 
If you ask a question and you don't get an answer you like, leave the follow-up for a later date. Don't get angry or push for them to answer you on the spot.
What's more, treat your interviewers with courtesy and respect. Don't act like you're better than them or somehow superior. If you deal with any support staff during your interviews, like people from HR or the office team, be kind to them too. Often their feedback is collected and considered when making a hiring decision.
18) Use Positive Body Language 
Make eye contact with everyone in the room and especially, when speaking to a specific person. Another easy thing to do is smile, as it puts people at ease and shows you're friendly. Sit up straight in your chair and lean forward slightly.  
Negative body language includes crossing your arms, fidgeting too much, not paying attention, staring off into space, slouching back in your chair, etc. 
19) Know Your Biases 
We all have biases, whether conscious or unconscious. The best thing you can do during a job interview is to be aware of them and take action to counteract them. Some people have a strong bias toward authority for example. You can easily see this is evident when a candidate spends the entire interview only looking at the hiring manager and responding to their questions. They may even ignore or brush off other people in the room. Others have a bias toward confident speakers or people that talk the most. Similarly, they may only engage with those people during an interview. 
Make sure you don't ignore people in the room and make them feel left out of the conversation. Engage with everyone equally, no matter who they are or how they rank. Talk to everyone in the room, make eye contact, etc. Failing to do so may cost you the job. 
A colleague and I once interviewed a potential new team member. After the interview, we didn't speak right away, as we both had other meetings to attend. That day, we filled out our candidate evaluations and without even knowing it yet, had similar thoughts. Later on, during a hiring panel, it was apparent that he'd behaved very poorly toward both of us, but had been the opposite with everyone else. The differentiator? We were women and the rest of the interviewers had been men. The men had been totally shocked to hear how he treated us and needless to say, he wasn't hired.
20) Say Thank You
Whether the interview has been a positive or negative experience, thank the interviewers for their time and consideration, and tell them you appreciate the opportunity for an interview. Regardless of the outcome, this will look favorably on you.
What To Do After The German Job Interview
Phew, you've survived the interview! You deserve another round of congratulations. The work isn't quite over though, as there are some more things to do.
1) Follow Up With An Email
Send a quick follow-up email, expressing thanks and appreciation for the interview opportunity. Let them know you enjoyed learning more about the company and meeting the team. You could even say that you're more interested in the job than you were before. It's optional to send a thank you email, but generally, it will be well received by the company.
You can ask any lingering questions you may have and provide feedback about the interview experience. If you want to provide constructive feedback, definitely offer it up, but keep it polite and professional.
Read our guide about sending thank you letters in Germany, which includes a free template and other tips. 
2) Advise Them If You've Changed Your Mind
You could leave a job interview and know right away that the company is not the place for you. If that's the case, send them a message informing them that you wish to drop out of the process. Be sure to still thank them for their time and wish them the best. 
3) Inform Them Know If You're Interviewing With Other Companies 
It could be that you're interviewing with multiple companies and even have more than one offer pending. This is the BEST place to be in, as you can pick and choose where you want to work.  
Be honest with them but at the same time, don't pressure them too much. Anything otherwise, could come across as manipulative. If they really want you, they'll speed up the recruitment process and even present you with a better offer. 
4) Follow Up When You Haven't Heard From Them
If you haven't heard from the company after a week or so, feel free to follow up with them again. Don't call, but send an email so they can take time to respond. 
Also, don't spam them or contact them too many times. This looks aggressive and won't make them inclined to extend you an offer.
Know that many organizations take a long time to make hiring decisions. It may take a while for them to come back to you, as they may need to gather feedback from multiple people, and with busy meeting schedules and holidays, this isn't always an easy or fast task. They may also still be evaluating other candidates.
5) Consider It Done And Move On
A good company will send you a rejection email if you're not selected for a position. A better company will give you feedback as to why you weren't chosen. They may even invite you to contact them at a later date when they'll have a budget to hire more people. 
Unfortunately, some companies will completely ghost you and never reply. This often happens in less mature start-ups, especially ones that are growing fast and in a haphazard fashion. If you haven't heard from them after some weeks, consider it done and move on. They're definitely a place where you don't want to work.
6) Don't Worry About References
In Germany, reference checks at the end of the recruitment process aren't as commonplace as they are in the US or Canada. In fact, many people submit written references with their job applications. That said, there are some German companies that will ask you for references from time to time. In any case, there is no need to offer them references unless they ask you.
Can you find English speaking jobs in Germany? Is being fluent in German essential to building a career? We answer your questions.
Unsure how to navigate the German job market? Seeking to change careers or ask for a promotion? These career coaches in Germany can help.
An honest and detailed guide with tips from a career coach and hiring manager, advising you on how to find a job in Berlin in 2023.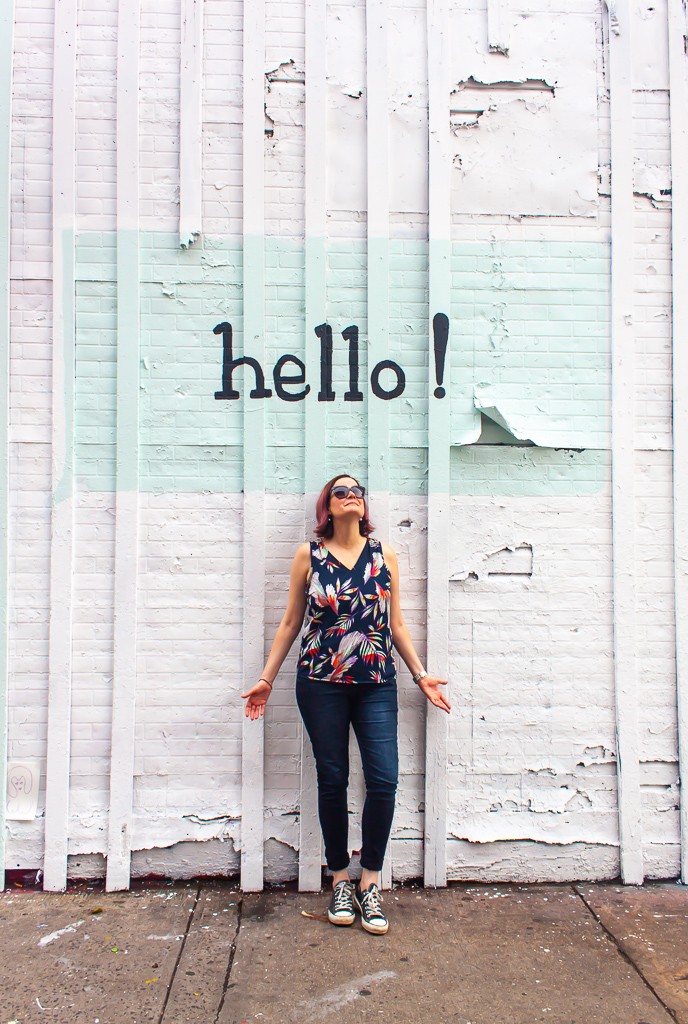 Cheryl Howard, Founder @ The Berlin Life
Hi, I'm Cheryl. My mission is to help you move to Berlin and find work.
A Canadian in Berlin for 10+ years, I have the unique experience of moving to Berlin – not once, but twice. During my time in Berlin, I've had five different visas and worked as both a freelancer and a permanent employee for numerous Berlin companies. I even managed to find a new job during the pandemic and again in 2023, during Germany's recession and massive layoffs in tech. 
My day job has involved work as a hiring manager, overseeing the recruitment of countless people, as well as a team coach helping teams and individuals work better and find happiness in their careers. Through my side projects, I've also shared my personal experiences by publishing a series of helpful blog posts, creating a thriving community of job seekers, and hosting events to help people find work in Berlin. In 2021, I decided to put my coaching and recruiting talents to use by creating The Berlin Life, bringing my existing content and community together in one spot.
The combination of my personal and professional experience means I know exactly what it takes to move to Berlin and find work.