WHERE TO GET BIKE INSURANCE IN GERMANY
Like many other European countries, Germany's residents both young and old, love riding their bikes to get around town or go on longer day trips. Berliners for example, often cycle along the former Berlin wall or venture out to Brandenburg for some exciting adventures. Cheaper, healthier, and more environmentally friendly than other forms of transportation, having a bike is one way to have an enjoyable life in Germany. 
With bikes being in such high demand, it's unfortunately not uncommon to have your bike stolen, or even just parts of it. More than 300,000 bikes are stolen each year in Germany! On top of this, using your bike frequently subjects it to a high amount of wear and tear. 
All that said, bike insurance (Fahrradversicherung) is essential for anyone riding a bicycle in Germany. Starting from as little as €2 – 5 per month, bike insurance is totally affordable for even the most budget-friendly among us. 
THE LOWDOWN ON BIKE INSURANCE IN GERMANY
Where To Get Bike Insurance In Germany
Here are the top bike insurance companies in Germany:
1) Helpster – Accepting both new and used bikes, Helpster covers theft and normal wear and tear. They also provide bike replacement value compensation. Even better, they're completely digital and everything can be done online, including registration and making claims. One con is that they only offer support in German. 
2) Feather – Feather is great as they offer support in English and cover theft, vandalism, other damages, and wear and tear. However, they only offer coverage for bikes bought new from well-known retailers. Hopefully, they will change this approach at some point and become more environmentally conscious, covering people who choose not to buy new.
3) Qoverme – Qoverme's top plan covers theft, wear and tear, total loss, and 24-hour-a-day assistance. Unfortunately, they don't cover the theft of parts like batteries or other accessories. 
4) Luko – We love Luko as they cover both new and used bikes! They will reimburse the entire purchase price of your bike and cover theft of your bike – including bike parts. Luko also includes coverage for wear and tear, vandalism, and more.
What things do you need to consider when purchasing bike insurance in Germany?
When making a decision to purchase bike insurance, think about some of the following things:
1) Try to find a bike insurance company that covers both new and used bikes.
2) If your German language skills are not up to par, go with an insurance company that offers English-speaking customer support.
3) There are some common conditions that usually need to be met in order to receive compensation on claims you file. Generally, you need to report bike theft to the police and you must be able to show that your bike was securely locked in place using a certified lock. There are some other odd ones, like some companies not covering your bike if it's stolen during the night. Some German bike insurance companies require you to pay a deductible, while others do not. Check the finer details of your insurance policies before making a bike insurance purchase.
4) If you already have household insurance, some companies offer optional bike insurance – meaning you don't have to take out separate insurance for your bike.
5) As bicycle theft in Germany is so rampant, invest in a heavy-duty bike lock.
6) If you get into an accident while riding your bike, you generally won't be covered by German bike insurance, but by your liability insurance instead.
If you own a bike, getting bike insurance in Germany is a no-brainer.
Follow our tips on how to save energy and money in Germany, while helping the planet at the same time. Updated for summer 2023!
As a newcomer, you may not know about how to save money in Germany. Follow our practical tips to find out how to keep your hard earned cash.
Newbies to Germany are often shocked when shops are closed on Sundays. While, Sunday shopping in Berlin is limited, there are options.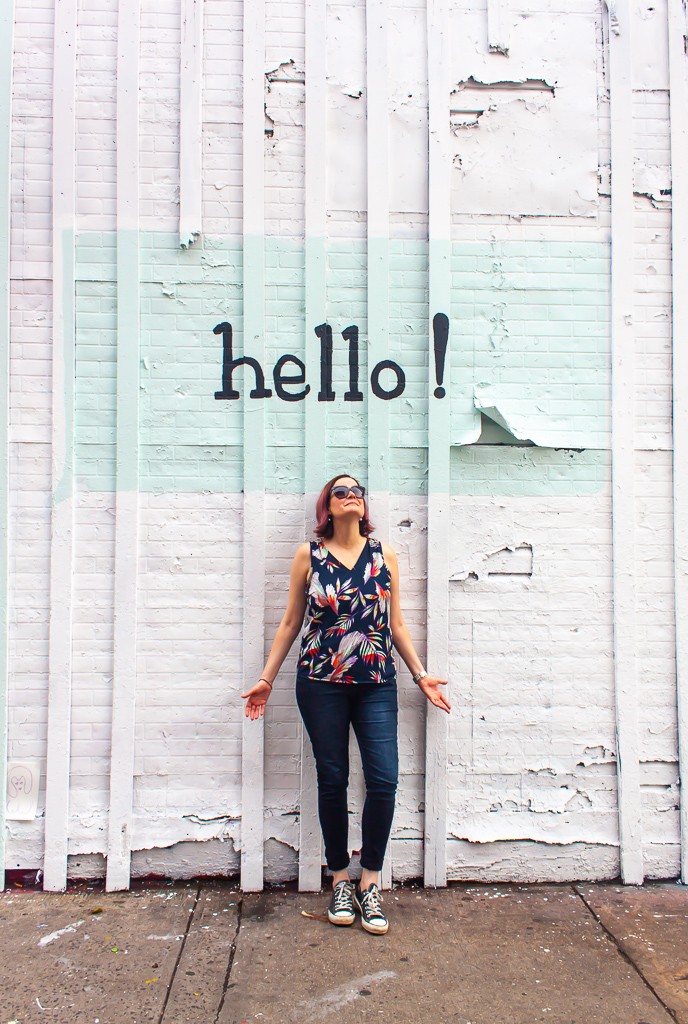 Cheryl Howard, Founder @ The Berlin Life
Hi, I'm Cheryl. My mission is to help you move to Berlin and find work.
A Canadian in Berlin for 10+ years, I have the unique experience of moving to Berlin – not once, but twice. During my time in Berlin, I've had five different visas and worked as both a freelancer and a permanent employee for numerous Berlin companies. I even managed to find a new job during the pandemic and again in 2023, during Germany's recession and massive layoffs in tech. 
My day job has involved work as a hiring manager, overseeing the recruitment of countless people, as well as a team coach helping teams and individuals work better and find happiness in their careers. Through my side projects, I've also shared my personal experiences by publishing a series of helpful blog posts, creating a thriving community of job seekers, and hosting events to help people find work in Berlin. In 2021, I decided to put my coaching and recruiting talents to use by creating The Berlin Life, bringing my existing content and community together in one spot.
The combination of my personal and professional experience means I know exactly what it takes to move to Berlin and find work.