MAIL FORWARDING IN GERMANY – SEND POST TO YOUR NEW ADDRESS
Many of us arrive in Berlin, or elsewhere in Germany, and end up living in numerous temporary apartments until we find our "forever home". Some people start with sublets, Airbnb accommodation, or other forms of short-term rentals. Over time, like it or not, we ultimately become professionals at moving ourselves around.
As a newbie to Germany, it's a pretty daunting task figuring out how to go about a move. Knowing how to move house is a process in itself (check out our detailed guide), but what about forwarding your mail in Germany?
Called Nachsendeservice or Nachsendeauftrag, you can opt to have your post forwarded from your old address to your new mailing address in Germany.
MAIL FORWARDING IN GERMANY
Deutsche Post offers mail forwarding services, regardless of whether you're moving to a new flat or leaving Germany entirely. You can ensure that all of your important documents will get forwarded to wherever you're moving next.
Why Use Deutsche Post's Mail Forwarding Service?
Let's talk about why you should take advantage of their fairly priced mail forwarding service in Germany:
1) Updating your contacts about an address change is a tedious and time-consuming process
Obviously, you're going to start by making a list of all your contacts who need to be notified about your address change. You'll contact them one by one and well let's be honest, this isn't fun and it will take time to get in touch with everyone, be it your bank, internet and electricity providers, insurance companies, etc. Not to mention your doctor, workplace, and more places than you can even wrap your mind around. 
While sometimes address changes can be done by filling out simple online forms, other places require you to call them, or worse yet, even mail them signed documents. You're going to need some serious time to make sure all of your contacts are updated. 
Having your mail forwarded in Germany will help you through this transition time, as you work your way through your list.
2) When you change your address, it'll trigger an explosion of letters
As you update your address with various parties, you're likely going to get even more mail. Germany is a country that loves paperwork and administration – and what's more, they especially adore sending things in the post. For example, when you update your insurance company, they'll need to send you a copy of the new contract. 
Having your mail forwarded in Germany will ensure you receive whatever correspondence these companies will be ready to fire your way.
3) When you move in Germany, your name will no longer appear on your mailbox 
When you move, your name will no longer appear on your mailbox. Any post sent with your name will result in it being returned to the sender.
Being able to automatically forward your mail in Germany will prevent this situation from occurring.
4) You may forget to notify someone about your address change 
You might accidentally forget to update someone with the details of your new German address.
Having mail forwarding in place will ensure that you still receive letters from those parties, be it your dentist, a dear friend, or your elderly aunt from home.
5) You don't want to miss any important letters 
German mail forwarding services help ensure that you won't miss any important letters in the post.
6) Moving is hard and you should do what you can to reduce the stress
Moving is hard and if there's something you can do to reduce your stress and anxiety levels, you should go for it. Having your mail forwarded is just one way to do so. 
Recommended reading: Are you looking for other ways to make moving in Germany easier? Check out our list of Berlin's top relocation specialists.
How Do You Forward Your Mail In Germany?
Deutsche Post offers mail forwarding services to private customers for 6 months or 12 months, with the option to extend as needed.
When placing your order, enter your old address, your new address (even if it's an address outside of Germany!), who to include in the mailing forwarding (i.e. you and your roommate), and the date you want them to start forwarding your mail. From there, specify either the 6 or 12-month service option. 
You can further opt to have parcels mailed to you as well, but this is a fairly pricey endeavor. So be sure to update your address on sites like Amazon or Zalando. 
You can also choose to add a "Notice of Move" to your order, which is highly recommended. By checking this box, many of your contacts (only those you have contracts with – Mit Umzugsmitteilung) such as banks and insurance companies will automatically be notified of your address change.
Best of all, this option is completely FREE OF CHARGE. 
What else do I need to know in order to forward my mail in Germany?
There are some important things you need to know before signing up for Germany's mail forwarding services:
1) How much time does Deutsche Post need to make my mail-forwarding magic happen?
Be sure to submit your order at least 5 business days in advance of your move. This gives time for them to complete the related processing of your request and ensure you won't miss any mail.
2) Is Deutsche Post's website available in any other language besides German?
The Deutsche Post website is only available "auf Deutsche", so use your browser's translate function or consult a German friend to make sure you know what you're getting into before buying.
3) I don't trust online forms, nor do I like conducting business online. Can I purchase this mail forwarding service from a person IRL?
You can visit any Deutsche Post location to subscribe to this service.
4) How much does it cost to forward your mail in Germany?
€23.90 for 6 months / €29.90 for 12 months
5) I don't want to pay to forward my mail in Germany. Are there other options?
If you don't want to purchase mail forwarding services at all and simply want to use the free "Notice of Move" service from Deutsche Post, visit their website to complete the process.
Keep in mind, this service only notifies essential contacts (companies you have contracts with), so you'll still have to contact other various parties on your own such as your workplace, beauty salon, dentist, etc. If you're concerned about data privacy, you need not fret. Only essential contacts will be notified about the new address; companies have to prove that they have a relationship with you before getting access to your personal information.
What do German mail forwarding services NOT cover?
There are a few things that Germany's mail forwarding services don't cover:
1) Signing up for mail forwarding services doesn't automatically register your address change with your local city. You'll still need to visit the Bürgeramt to register your new address and get a new Anmeldung. Head on over to Settle In Berlin for tips on registering your address.
2) If you're leaving Germany for good, opting into a mail-forward service doesn't automatically deregister your address either. You'll need to return to the Bürgeramt or fill out an online form to complete the de-registration process and get your Abmeldung. For more information, visit All About Berlin.
3) When leaving Germany, mail forwarding services also don't automatically cancel your existing contracts with various German companies. You'll need to get in touch with each one individually to figure out their process and terms of cancellation.
Now you know everything you need to know about mail forwarding In Germany, including why you should use Deutsche Post's services, what it covers, and how to signup.
Follow our tips on how to save energy and money in Germany, while helping the planet at the same time. Updated for summer 2023!
As a newcomer, you may not know about how to save money in Germany. Follow our practical tips to find out how to keep your hard earned cash.
Newbies to Germany are often shocked when shops are closed on Sundays. While, Sunday shopping in Berlin is limited, there are options.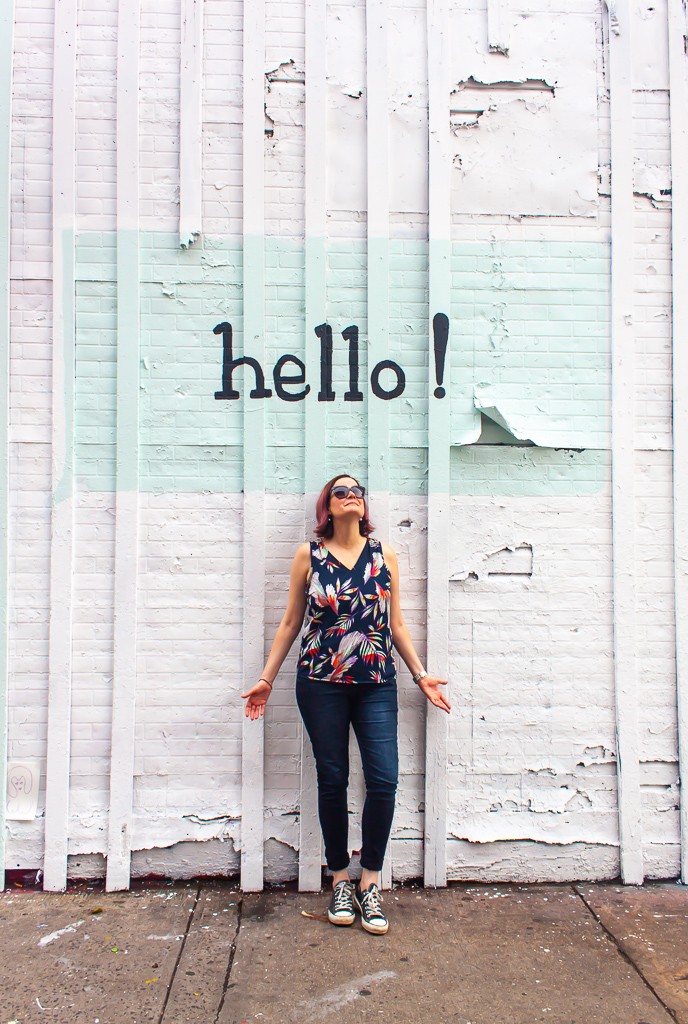 Cheryl Howard, Founder @ The Berlin Life
Hi, I'm Cheryl. My mission is to help you move to Berlin and find work.
A Canadian in Berlin for 10+ years, I have the unique experience of moving to Berlin – not once, but twice. During my time in Berlin, I've had five different visas and worked as both a freelancer and a permanent employee for numerous Berlin companies. I even managed to find a new job during the pandemic and again in 2023, during Germany's recession and massive layoffs in tech. 
My day job has involved work as a hiring manager, overseeing the recruitment of countless people, as well as a team coach helping teams and individuals work better and find happiness in their careers. Through my side projects, I've also shared my personal experiences by publishing a series of helpful blog posts, creating a thriving community of job seekers, and hosting events to help people find work in Berlin. In 2021, I decided to put my coaching and recruiting talents to use by creating The Berlin Life, bringing my existing content and community together in one spot.
The combination of my personal and professional experience means I know exactly what it takes to move to Berlin and find work.