BUILD YOUR NETWORK WITH THESE BERLIN STARTUP MEETUPS 
If you're a startup founder looking to build or even expand your professional network in Berlin, one of the best ways to do this is by joining related meetup groups. It's great to meet like-minded people, listen to expert talks, get feedback on your ideas, and more.
As Berlin is said to be the Silicon Valley of Europe, there are plenty of local meetups for new and even aspirational founders.
Here's our list of the best Berlin startup meetups in the city.
1) Startup Incubator Berlin
HWR's (Hochschule für Wirtschaft und Recht) Startup Incubator Berlin, offers a space for academic startup teams to pitch ideas, get feedback on business models, work and iterate on prototypes, exchange ideas, and more. They're open to students and graduates of HWR, as well as Berlin residents with an academic background. As they host regular events, you can follow their meetup group to stay updated.
2) Berlin Startup School
If you're a startup founder or someone thinking about launching a new business venture and seeking a community of like-minded people who share a similar mindset, attend one of Berlin Startup School's meetups.
3) Hackers & Founders Berlin
Hackers & Founders is a worldwide community with more than 300,000 people, with this being their Berlin chapter. If you're the founder of a tech company, join their meetups to attend expert talks or meet other founders at one of their networking events.
4) CTO Roundtable Berlin
Despite their name, CTO Roundtable Berlin brings together different types of tech leaders like engineering managers, VPs, and others in management roles to discuss their common challenges. Meetup topics include things like decentralizing recruiting, engineering metrics, and building cross-functional teams.
5) Innovators Berlin | Corporates & Startups
BIA is an agency and academy with a "mission to create better organizations". Among other things, they offer leadership training for companies, an urban innovation network for companies disrupting their fields, as well as an incubator program for Berlin-based entrepreneurs wanting to start their own ventures. Join one of their Innovators Berlin | Corporates & Startups events.
6) Berlin Startup: Idea to IPO
Berlin Startup: Idea to IPO is a community of entrepreneurs, developers, educators, investors, content creators, and more. Their goal is to provide their community with knowledge, guidance, tools, and network connections that will help with succeeding with their startup goals.
7) Soul Rebel Coaching
Soul Rebel Coaching offers online events, connections to a community of female business owners, as well as one on one coaching. Get some inspiration from other female founders and learn how to take your business to the next level by joining one of their meetups.
8) Startups.Berlin
The Startups.Berlin meetup is for anyone who is interested in startups and provides a chance for founders to network and tap into the local startup community. This meetup is run by Entrepreneurs Club Berlin, a non-profit seeking to create a "vibrant entrepreneurial culture in Berlin". Their meetups address topics like creating a pitch deck, investor relations, and more.
9) APX
APX is a very early-stage VC, backed by big names, Axel Springer and Porsche. They support and partner with various startups throughout Europe, sometimes as their first investor. They offer various online events, like their Pitch Tuesdays events where founders can pitch their new startup ideas and get immediate feedback from the audience.
10) Christoph's Feedback: Can your business idea make it?
This meetup group sets itself apart from others, as they host events where startup founders can pitch their ideas and receive feedback about whether or not it's even worth pursuing in the first place and if it is, suggestions about how to change your approach. For this meetup, there is no need to come with a slide deck or elevator pitch. Just come prepared and open to receiving constructive feedback.
11) Startup Founders & Investors MasterMinds Networking Berlin
Although a mouthful, Startup Founders & Investors MasterMinds Networking Berlin runs meetups in Berlin that can help new startup founders in a number of areas, like raising money, pitching to investors, product development, and more. Join their events to learn, network, and take your business to the next level.
Attend one of these Berlin startup meetups to start building up your network and forging connections with like-minded people in the city.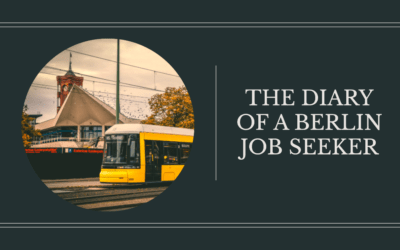 Do you wonder what it's like to search for work in Germany? Follow the real-life adventures in our diary of a Berlin job seeker.
Are you looking for a job in Germany? Use our detailed (and FREE!) checklist to figure out how to find work in Deutschland.
Many people feel overwhelmed knowing where to search for jobs in Berlin. Bookmark our best Berlin job search websites list to get started.