WHAT ARE THE MOST HIGHLY DEMANDED JOBS IN GERMANY?
We've talked about the reality of finding work in Berlin and the various factors that come into play when you're looking for a job. A message we'll continue to communicate over and over is that it's easier for some to find a job in Germany than it is for others. You need to take into account where you're from, your education, the languages you speak, whether or not your job is in demand, and so much more.
If you work in a profession that's in demand in Germany, you have a very good chance of finding work in the country. What's more, being fluent in German will only increase your chances, as your pool of potential employment opportunities will be even greater.
THE MOST HIGHLY DEMANDED JOBS IN GERMANY
Germany's need for skilled workers is growing year on year. This is positive news for anyone looking to build a life for themselves in Berlin, or another German locale.
According to deutschland.de, these are the most highly-demanded jobs in Germany:
1) Software developers, architects, and programmers
2) Electronics engineers, electricians, and electrical fitters
3) Nurses
4) IT consultants and analysts
5) Economists and business management experts
6) Customer advisors and account managers
7) Production assistants
8) Sales representatives and assistants
9) Sales and product managers
10) Architects and civil engineers
This top ten list doesn't fully represent all of the in-demand professions! Keep in mind ancillary professions as well, like software development for example. Companies don't just need people to develop new features, they need QA engineers to test the code, security experts to protect customer data, and engineering managers to lead tech teams.
MY JOB IS IN DEMAND, NOW WHAT?
More work is needed to make your dreams of moving to Germany come true. We recommend taking these steps:
1) Check into whether or not you need a visa to work in Germany, and if yes, which type.
Who doesn't need a visa? Citizens from the 26 countries within the European Union (EU) can live and work anywhere in the Schengen area without restrictions.
Who needs a visa? All non-European citizens (including the United Kingdom) generally need visas to work in Germany. Citizens from some countries are permitted to enter the country and stay for 90 days with a tourist visa. During this time, you're not permitted to work, but you can look for work and/or apply for a visa. Citizens from other countries must apply for a visa before coming to Germany, which makes things more complicated and time-consuming.
If you're not from the EU, check out Germany's visa regulations to find out about your specific situation.
Once you confirm whether or not you need a visa, you can then figure out which visa works best for you. You may qualify for a Blue Card, a regular working permit, or even, a job seeker's visa.
Each visa has different requirements, with many requiring proof of a university degree or vocational training. If you don't have a degree, but have related work experience and/or qualifications, an immigration lawyer may be helpful in securing a visa. If a company has extended an offer to you, you can also work with their HR team to create a compelling case that will help you get your visa approved.
2) Determine if further education is required and if yes, what you need to do.
You may be exceptionally well educated and have years of related working experience in the in-demand professions listed above. But that doesn't necessarily mean you can just come to Germany and start work right away.
There are a number of professions, like law, nursing, and teaching, that require your professional qualifications (Berufsqualifikation) be officially recognized in Germany. The evaluation of foreign qualifications in Germany is carried out by Central Office for Foreign Education (ZAB). If your qualifications aren't recognized, you may need to do things like taking an assessment test or a conversion course to prove your qualifications. Note, qualifications can vary by the German state. If you're having difficulty getting your qualifications recognized, there's still more you can do.
Watch this video about how one man went about having his vocational qualifications in Germany recognized.
3) Figure out if German fluency is required and if yes, how much.
While there are some English-speaking jobs in Berlin and English is becoming a more common language in the workplace, 96% of all jobs in Germany require German.
There's no getting around it. Some professions require you to be fluent in the German language, as do some companies. Research the requirements for your profession. Look at job ads to see how strict the language requirements are. For example, software developers often don't need to know German to find a job, while working as a nurse absolutely requires German 100%.
4) Determine the best
German city or region for your profession.
While this site is about moving to Berlin and finding work, maybe Berlin isn't the best city or region for you. You may have a better chance at finding work in Stuttgart, Munich, Dusseldorf, Frankfurt, or Hamburg for example.
Use Google like a pro and search for something like, "Best German cities to work as a <insert profession here>". Typically, results will yield plenty of useful and insightful content. You can also look on job platforms like Xing, LinkedIn, or Indeed to see how various German cities compare. For example, there could be 500 available jobs in Munich and only 75 in Berlin.
Recommended Reading: Our guide to researching German companies during your job search.
Keep in mind, that if your company offers remote work as an option – that it could be possible to take up residence somewhere like Berlin and still work for a company based elsewhere in Germany. Check with your employer to see what options they offer.
All of this information will help inform you about which places in Germany have the best job prospects.
5) Research salaries and cost of living.
Once you know that you have a job that's in demand in Germany, research salary ranges and cost of living.
1) Software developers, software architects, and programmers 
Software developers: €89,534 average annual gross salary (Source)
Software architects: €121,648 average annual gross salary (Source)
Programmers: €83,856 average annual gross salary (Source)
2) Electronic engineers and electrician/electrical fitters
Electronic engineers: €92,000 average annual gross salary (Source)
Electrician/electrical fitters: €54,000 average annual gross salary (Source)
3) Nurses
Nurses: €63,000 average annual gross salary (Source)
4) IT analysts and IT Consultants
IT Analysts: €73,000 average annual gross salary (Source)
IT Consultants: €95,000 average annual gross salary (Source)
5) Business Managers and Economists
Business Managers: €75,000 average annual gross salary (Source)
Economists: €94,000 average annual gross salary (Source)
6) Customer Advisors and Account Managers
Customer Advisors and Account managers: €79,000 average annual gross salary (Source)
7) Production Assistants
Production Assistants: €45,000 average annual gross salary (Source)
8) Sales Representatives and Sales Assistants 
Sales Representatives: €50,000 average annual gross salary (Source)
Sales Assistants: €44,000 average annual gross salary (Source)
9) Sales Managers and Product Managers
Sales Managers: €67,000 average annual gross salary (Source)
Product Managers: €78,000 average annual gross salary (Source)
 10) Civil Engineers and Architects
Civil Engineers: €75,000 average annual gross salary (Source)
Architects: €75,000 average annual gross salary (Source)
* The average salaries quoted above are only approximate. Salaries will vary based on a number of factors. 
Don't be surprised, if salaries are much more or significantly less than what you're making now. German salaries also vary by city, with Berlin salaries being on the lower side and a city like Munich being on the higher side. Bigger companies also tend to pay higher than startups.
You can further check average salary ranges on LinkedIn, Glassdoor, and GEHALT.de. This homegrown spreadsheet, where locals in Berlin have "honestly" entered their salaries may prove helpful as well. We're not sure how accurate the data actually is, but you can still use the spreadsheet to get a general idea.
Use this calculator to find out what your net salary is after taxes and other deductions. Note, tax rates vary depending on whether you're married, how old you are, have children, go to church, which state you live in, and even if you live in the former East or West of Germany. Say you're single, childless, not religious, and live in Berlin. A gross salary of €50,000 per year translates to roughly €31,467 after all deductions.
The amount of taxes, as well as contributions deducted from your salary, may be lower or higher than what you're used to. While salary deductions may seem "outrageous" to some people, it covers a lot of things. If you need to visit a doctor or become unemployed, you'll (generally) be taken care of and won't go broke. You can expect to enjoy a high standard of living here, something that really sets Germany apart from many other countries
Last but not least, check the cost of living to see how the figures into your personal situation. Also, see my personal monthly expenses for living in Berlin and our guide on how much it costs to move to Germany for more information.
Taking a look at your expected salary and living expenses can help you objectively evaluate your career and life opportunities in Germany.
Now you know which jobs are most in demand in Germany and what you can do next to make moving to Germany and starting work a reality.
Can you find English speaking jobs in Germany? Is being fluent in German essential to building a career? We answer your questions.
Unsure how to navigate the German job market? Seeking to change careers or ask for a promotion? These career coaches in Germany can help.
An honest and detailed guide with tips from a career coach and hiring manager, advising you on how to find a job in Berlin in 2023.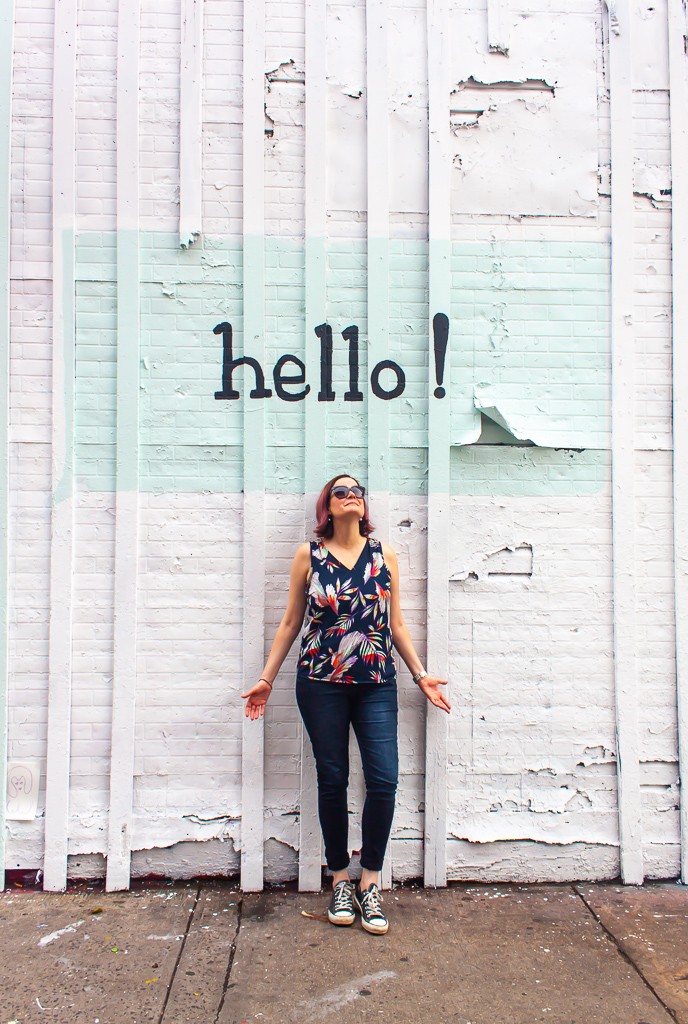 Cheryl Howard, Founder @ The Berlin Life
Hi, I'm Cheryl. My mission is to help you move to Berlin and find work.
A Canadian in Berlin for 10+ years, I have the unique experience of moving to Berlin – not once, but twice. During my time in Berlin, I've had five different visas and worked as both a freelancer and a permanent employee for numerous Berlin companies. I even managed to find a new job during the pandemic and again in 2023, during Germany's recession and massive layoffs in tech. 
My day job has involved work as a hiring manager, overseeing the recruitment of countless people, as well as a team coach helping teams and individuals work better and find happiness in their careers. Through my side projects, I've also shared my personal experiences by publishing a series of helpful blog posts, creating a thriving community of job seekers, and hosting events to help people find work in Berlin. In 2021, I decided to put my coaching and recruiting talents to use by creating The Berlin Life, bringing my existing content and community together in one spot.
The combination of my personal and professional experience means I know exactly what it takes to move to Berlin and find work.