A RUNDOWN ON THE €3000 INFLATION BONUS IN GERMANY
Inflation has hit people around the world pretty hard and in Germany, inflation rose to levels not seen since WWII. As of November 2022, inflation was at 10% with energy costs up 38.7% and food costs up 21.1% compared to this time last year.
With inflation and high prices not expected to ease until 2024, the German government has implemented several measures to minimize the impact on companies, as well as individuals. For example, the government bailed out the gas company, Uniper to prevent it from falling into financial ruin. In the spring, a €9 nationwide transit ticket was rolled out for three months, which not only helped people save money, it also saw them leaving their cars at home, boosted tourism numbers across the country, and best of all, massively reduced carbon emissions. Citizens also received a one-time payment of €300 in September.
Recommended reading: Which European nations are handling the energy crisis best? See how Germany fares against other countries like Spain, France, or the UK. 
To continue to relieve the financial burden on residents of Germany, one of the more recent developments has been the passing of the €3,000 inflation bonus into law.
FAQ: THE €3000 INFLATION BONUS IN GERMANY
What is the €3000 inflation bonus? How do you qualify? How does it work? Everyone has tons of related questions. We've got you covered with this extensive FAQ.
If you're looking for ways to save money on energy in Germany this winter, read our guide. 
1) What is the inflation bonus in Germany?
The inflation relief bonus (Inflationsausgleichsprämie) came into effect on October 26, 2022, as part of a third relief package to help out people financially during these tough times. This measure incentivizes and enables German companies to pay out up to €3,000 to their employees.
Best of all, the bonus is exempt from both taxes and social security contributions. 
2) How long will this measure be in place?
Companies can pay out this tax-free bonus until December 31, 2024. This flexibility gives employers ample time to award bonuses in line with their current and forecasted financials.
The law does not constrain employers to pay our the funds at a specific date and time. This means some employers could pay out a bonus immediately, while some may choose to do so later on next year or even the following year.
3) Who pays the inflation bonus?
Employers will dole out the funds to their employees. Unlike the €300 payment in September, this is not paid for by the government.
4) Do companies have to pay out the inflation bonus?
This is the heart of the matter, as employers DON'T have to give out this bonus. While the German government passed this law to motivate companies to help out their employees, it's not mandatory for them to do so.
You can ask your employer if they plan on giving out the bonus, but don't be surprised if they say no.
And yes, if they skip out on providing a raise that matches inflation and/or opt not to pay out an inflation bonus – it's equivalent to a pay cut. 
5) How is the bonus paid out?
The entire €3,000 can be paid out all at once or in staggered payments. It can also be paid out in a lesser amount, depending on what the company is willing and able to offer their employees.
Say for example that a company's finances aren't that favorable. They could choose to issue 3 payments of €1000 or even a one-time payment of €1000. 
6) Does everyone qualify for the relief?
The good news is that anyone qualifies for the relief, even part-time employees like working students.
However, employers can decide how to distribute the relief so long as it complies with German labor laws, meaning that some employees in an organization may receive a bonus and others may not. It has to be based on fair and objective criteria, like paying out the bonus to lower-income employees only.
In a hypothetical scenario, a company could decide to pay out a bonus to anyone who earns less than €50,000 per year and not pay it to anyone who exceeds this income threshold.
7) Does the inflation bonus impact your normal salary?
No, it doesn't. The bonus is not subject to taxes and social security contributions and is paid out in addition to your usual salary.
8) Can employers pay out the bonus in other ways?
Yes! They can do so with "benefits in kind" with a value of up to €3,000. An employer could opt to cover the costs of your public transport for a year or give you gas cards for example. Companies can also opt to pay you a cash bonus, in combination with benefits in kind.
9) What if you move to a new company and they are offering to pay the inflation bonus as well?
There is no cap on what compensation people can receive as it's tied to employers and not employees. You could receive a payment at one company and then another, when you start a new job.
Make A Difference
The war in Ukraine is one of the biggest contributors to rising inflation and no one has been impacted more than Ukrainians. So, if you're a Berliner, consider these ways to help Ukrainians in Berlin.
While not everyone will be able to receive this compensation, the inflation bonus in Germany is another way the government is helping people out during these hard times.
Can you find English speaking jobs in Germany? Is being fluent in German essential to building a career? We answer your questions.
Unsure how to navigate the German job market? Seeking to change careers or ask for a promotion? These career coaches in Germany can help.
An honest and detailed guide with tips from a career coach and hiring manager, advising you on how to find a job in Berlin in 2023.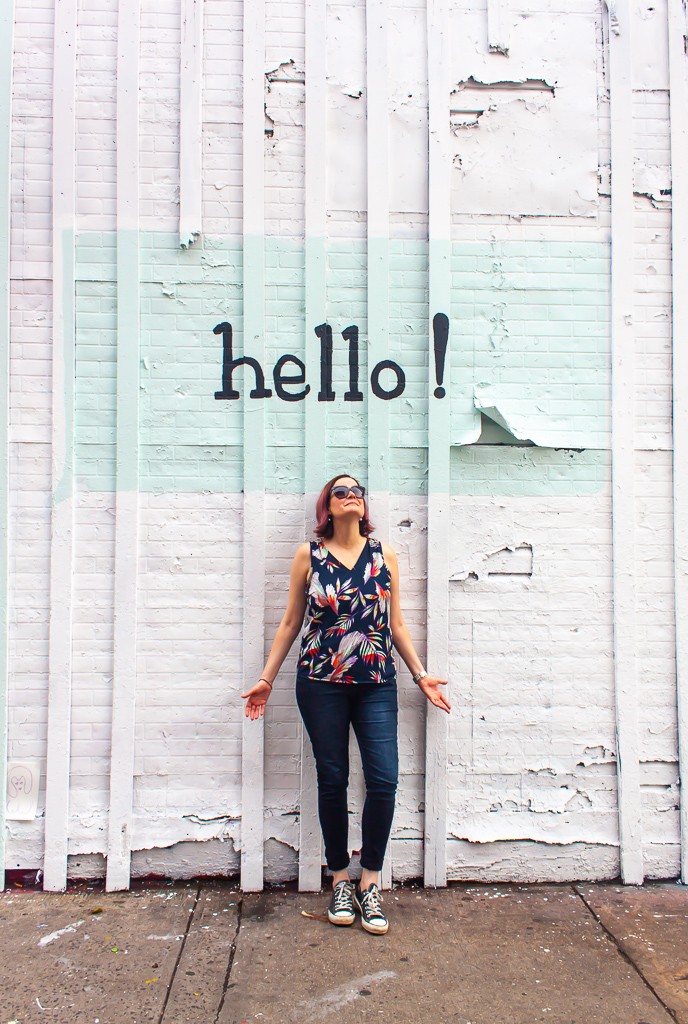 Cheryl Howard, Founder @ The Berlin Life
Hi, I'm Cheryl. My mission is to help you move to Berlin and find work.
A Canadian in Berlin for 10+ years, I have the unique experience of moving to Berlin – not once, but twice. During my time in Berlin, I've had five different visas and worked as both a freelancer and a permanent employee for numerous Berlin companies. I even managed to find a new job during the pandemic and again in 2023, during Germany's recession and massive layoffs in tech. 
My day job has involved work as a hiring manager, overseeing the recruitment of countless people, as well as a team coach helping teams and individuals work better and find happiness in their careers. Through my side projects, I've also shared my personal experiences by publishing a series of helpful blog posts, creating a thriving community of job seekers, and hosting events to help people find work in Berlin. In 2021, I decided to put my coaching and recruiting talents to use by creating The Berlin Life, bringing my existing content and community together in one spot.
The combination of my personal and professional experience means I know exactly what it takes to move to Berlin and find work.